Inspired by a trip around the world, Daniel Wellington watches take their cues from the fashion sense of an intriguing British man that the founder met on a trip across the globe. This man, the namesake for these watches, enjoyed wearing vintage style watches attached to iconic NATO straps, creating a blend of color, texture and patterning that he found incredibly unique. He loved the idea so thoroughly that he decided to create an entire line of watches in their image.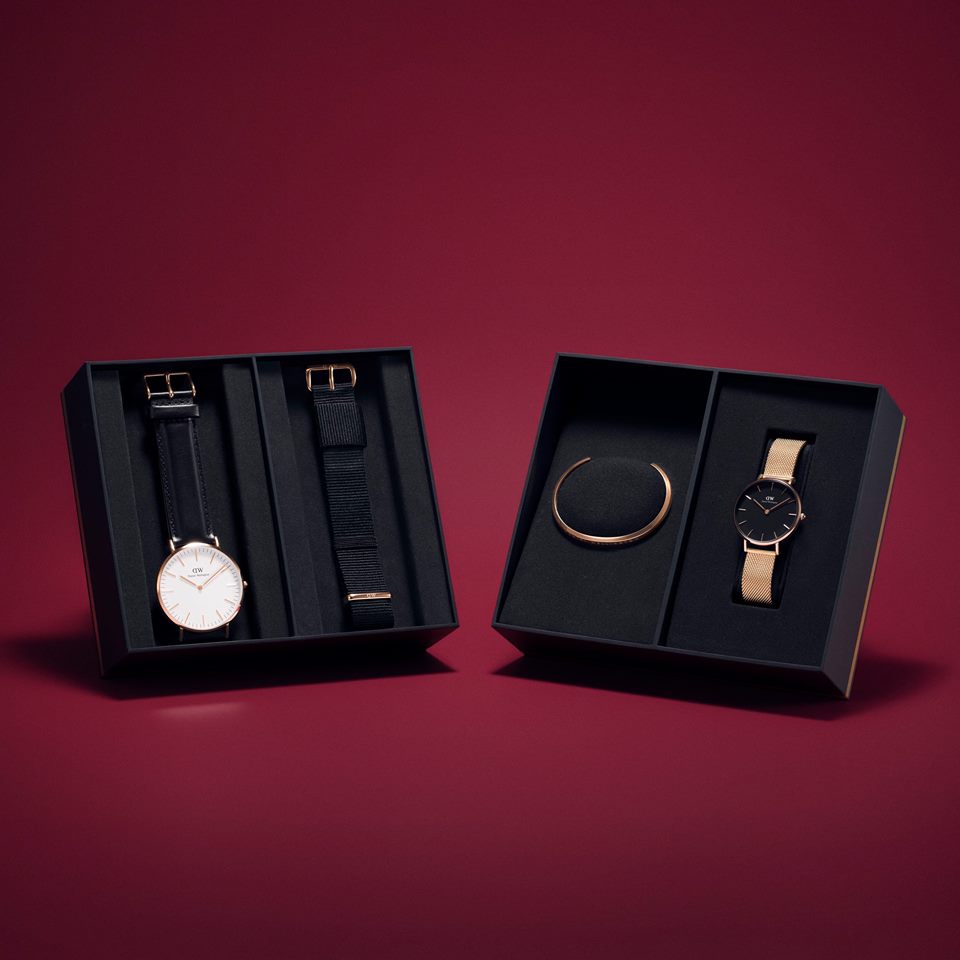 Daniel Wellington watches are timeless and classic, modern and sophisticated. These watches are made with durable metal materials with various color platings such as gold, rose gold and silver. The dials are simplistic and vary between eggshell white and stark black to suit any ensemble. These watches are incredibly thin at only 6 millimeters in depth. Inside of the watch, there is a Japanese quartz movement that is reliable and precise that keeps the time with ease. While the watches are designed to be worn with NATO straps–and those options are available–you can also go full vintage instead and choose a leather strap. Durable and sleek, both the leather and the NATO straps can complete these watches with ease.
Currently, the Daniel Wellington watches are being sold here at WatchBandit and are available with great discounts.