The original Defakto Mitternacht was one of the first art watches to truly turn a standard art watch into a daily timepiece that any sort of watch enthusiast could appreciate. The Defakto Mitternacht has been re-released as a second edition timepiece to capture what was so wildly loved about the first one while making it even better the second go round. Not only is the watch more beautiful than ever, but it also comes with additional features that make it more functional and sound as well.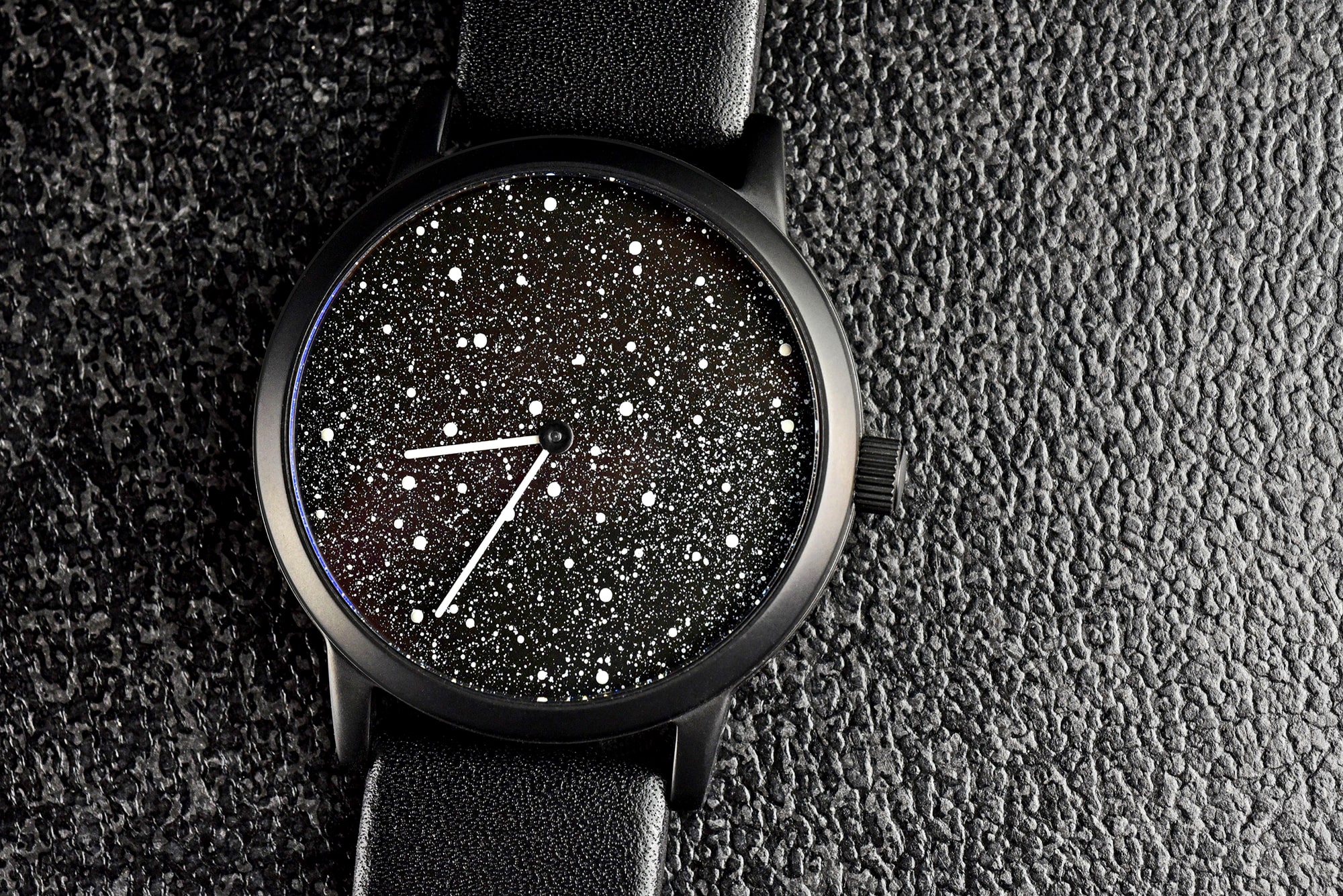 In the new second edition of the Defakto Mitternacht, the watch hands have been improved to make them easier to see even during the darkest of nights. These fluorescent hands stand out against the backdrop of beautiful stars that glitter and glow on the dial without looking as if it is just blended in. The stars on the dial have all been applied through airbrushing entirely by hand to ensure a totally unique and one-of-a-kind appearance. Over the dial is a strong sapphire crystal serving as the lens and effectively preventing any sort of scratch or impact damage from befalling the dial. The sapphire is anti-reflective as well to make the watch easy to read even in bright environments. The 316L stainless steel case is completed by a gorgeous German-made cowhide strap that is black on both sides.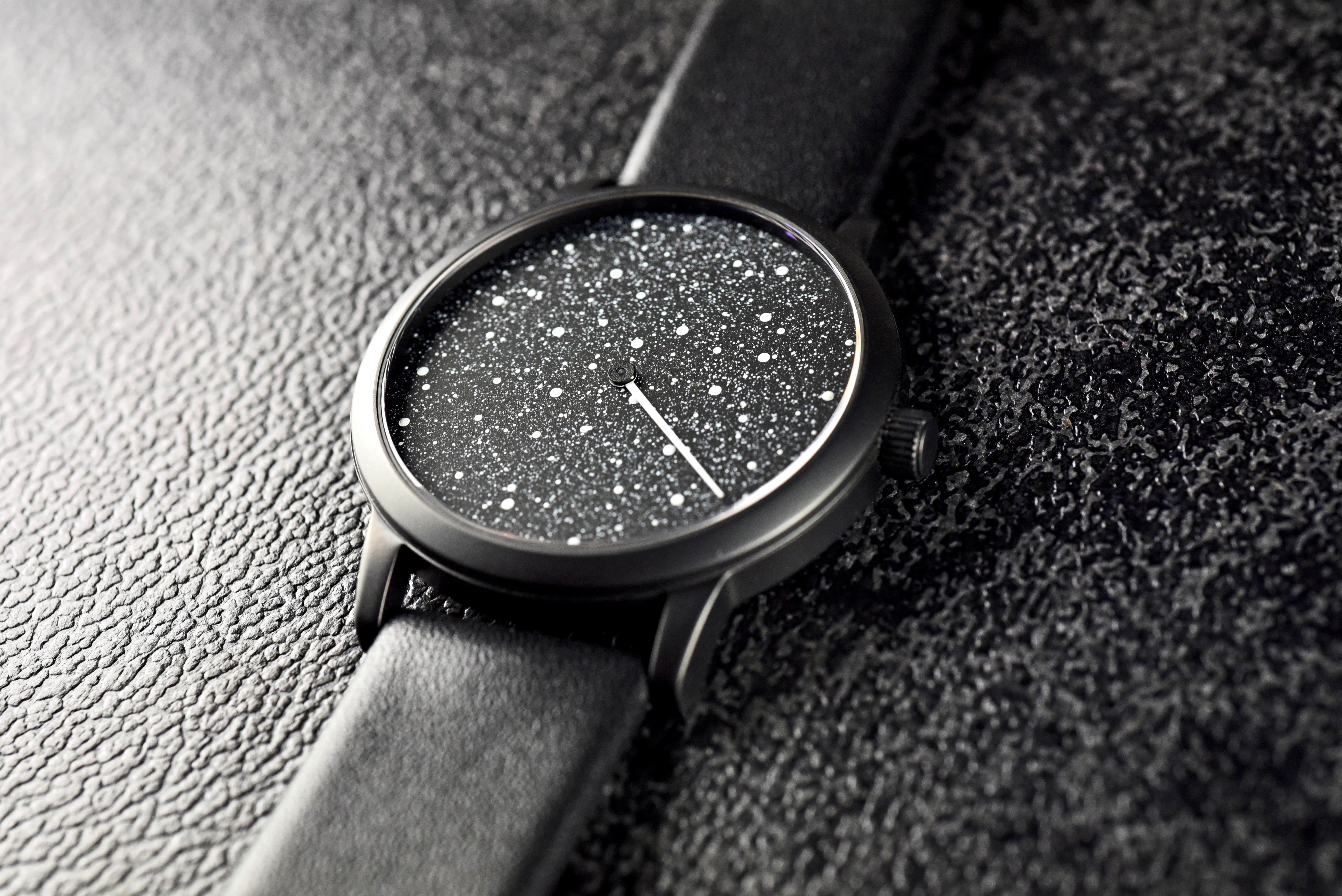 You can get your own Defakto Mitternacht on the official Defakto Watches website. Expect to spend around 350 euro and enjoy shipping to any corner of the globe.