Elliot Clive watches is composed of a passionate team of dreamers with a goal to shake up the fashion industry. They intend to reinvent the way watches are marketed and sold by cutting out the retail markup and brand inflation that drives up the prices of beautiful watches.
Striving to create designs that are inspired by true minimalism, they stray far away from the typical minimalist design standards to bring a truly unique modernistic appeal to the timepiece industry. With their flagship Supreme collection, Elliot Clive brings an incredible selection of design variations so that absolutely anyone can enjoy their fine timepieces at an affordable price.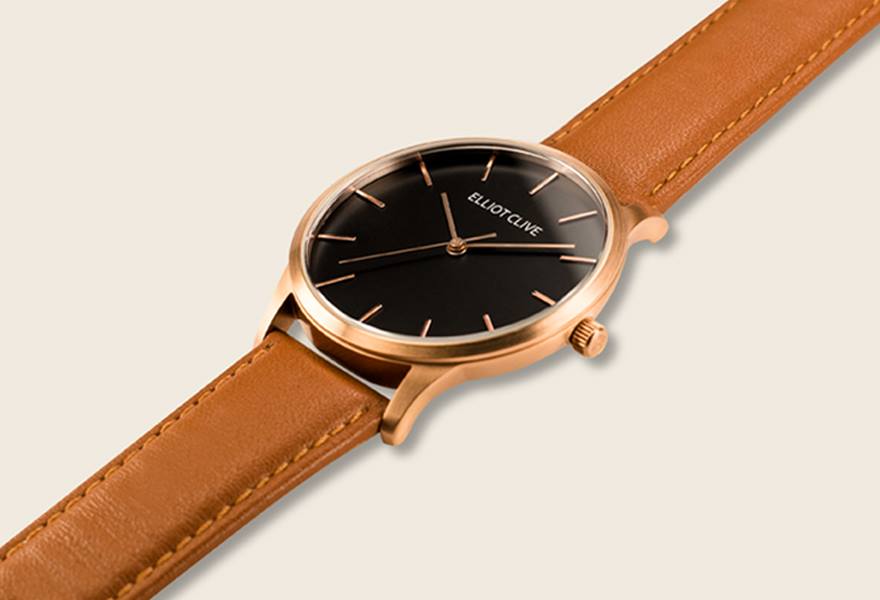 The Elliot Clive watches are made from striking and sturdy 316L carbon stainless steel that is resilient and able to safely house the components inside of the watch. The time is kept using a reliable Miyota Japanese movement that is acclaimed for its accuracy. Covering the striking variation of dials available in this collection is durable crystal mineral glass. The entire watch has been given a 5 ATM water resistance and is finished off with your choice of a genuine Italian leather watch strap or a handsome, modern 316L stainless steel mesh strap.
At the time of writing, Elliot Clive watches are in the process of setting up their Indiegogo crowdfunding campaign. This company's campaign will go live on October 10th. Their goal is to raise $16,000, and you can contribute to their success by pledging a minimum of $99 USD. This will get you your own stylish Elliot Clive watch at a discounted rate.