An icon in the timepiece industry, the Ikepod watch is a true classic for watch enthusiasts and collectors alike. Created by designer Emmanual Gueit that is known for his monumental designs in the last century, these Ikepod watches are truly one of a kind with their round, pod-like shape. These elegant watches have been winning the hearts of watch lovers for years and are back again in a revamped, modernized fashion that is more affordable than ever to obtain.
The Ikepod watch is a handmade Swiss watch that comes with a sleek, rounded, almost bulbous 316L stainless steel case with a rounded glass lens to match. There are two different models, including a 42-millimeter two-hand watch known as the Duopod as well as a 44-millimeter chronograph known as the Chronopod. Each one comes with a variety of different watch dials to choose from to adhere to any style preferences you have, ranging from black, silver, blue and white with textured options to choose from. The Duopod uses a reliable Miyota quartz movement while the Chronopod uses a famous JS25 Miyota movement to keep the time.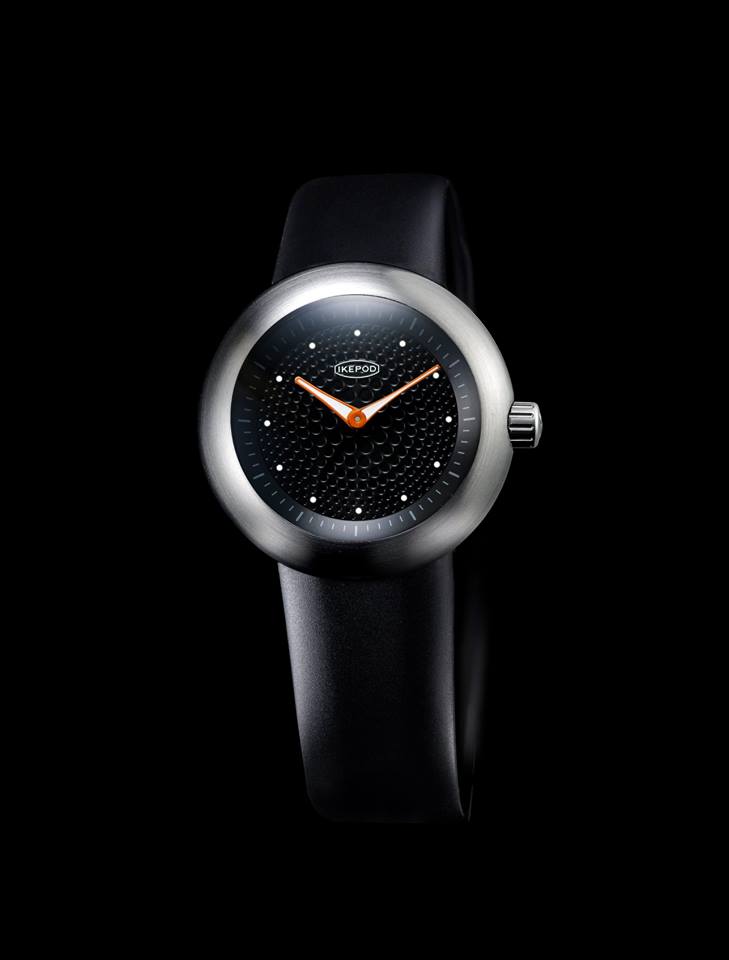 At the time of writing, Ikepod watches are currently being crowdfunded on the crowdsourcing website, Kickstarter. Currently, Ikepod has had an amount of $335,168 pledged to their campaign of their $81,318 goal with 15 days still remaining. For a minimum pledge of around $356 or more, you can bring home your own Ikepod watch at an early bird price.