Taking clear inspiration from early dive watches from the 1960s, the Méraud Watch Co. strives to create timeless dive watches with limitless appeal for the modern day collector with the Méraud Bonaire. Méraud Watch Co. was founded by a collector of vintage watches as well as one of the top members of a Belgian Watch Club, speaking to his true love and passion for what he does. With every timepiece from this company that you own, you know you are owning the result of someone's dedication and passion for the things that matter to you, too.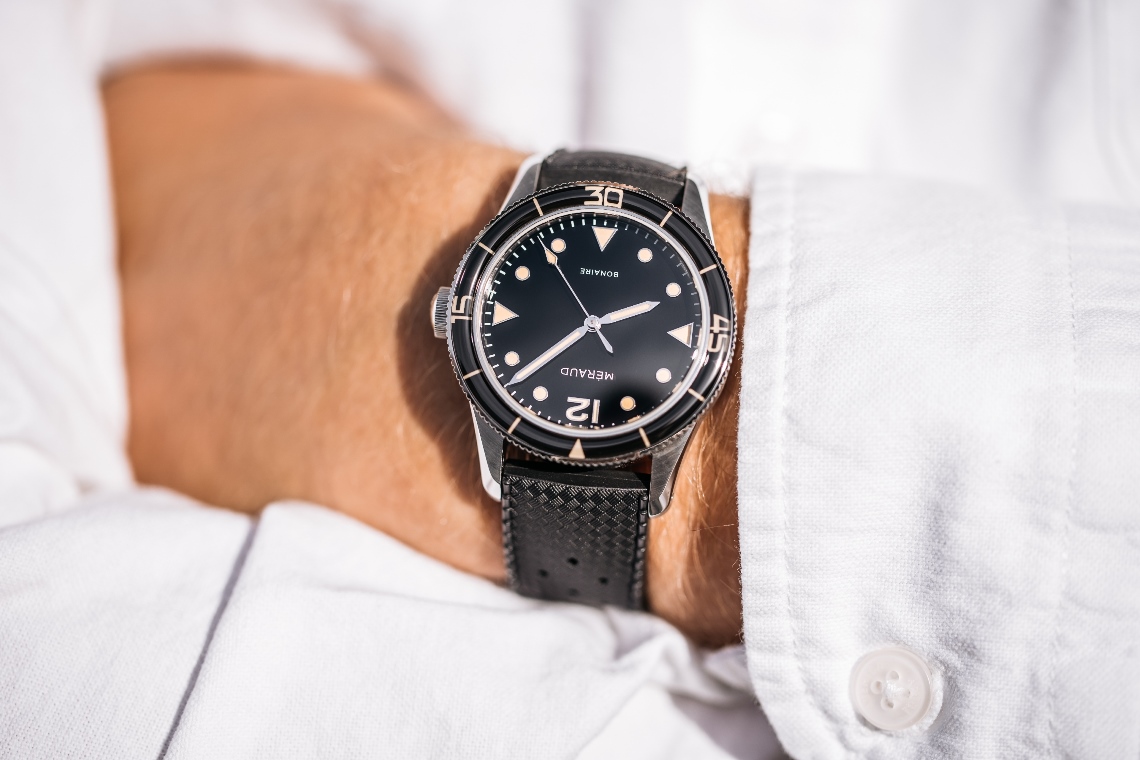 The Méraud Bonaire is a stunning dive watch available in three color variations: Onyx Black, Marine Blue and Graphite Grey. All of these watches feature dials marked with C3 Swiss SuperLuminova hands that make it easy to tell the time, even far beneath the surface of the water. Above ground, the anti-reflective coating on the lens helps you see in the sunniest of weather as well. There is a modified Caliber STP1-11 automatic mechanical movement that keeps the time with precision. The timepiece comes with your choice of various leather straps, steel bracelets or NATO straps.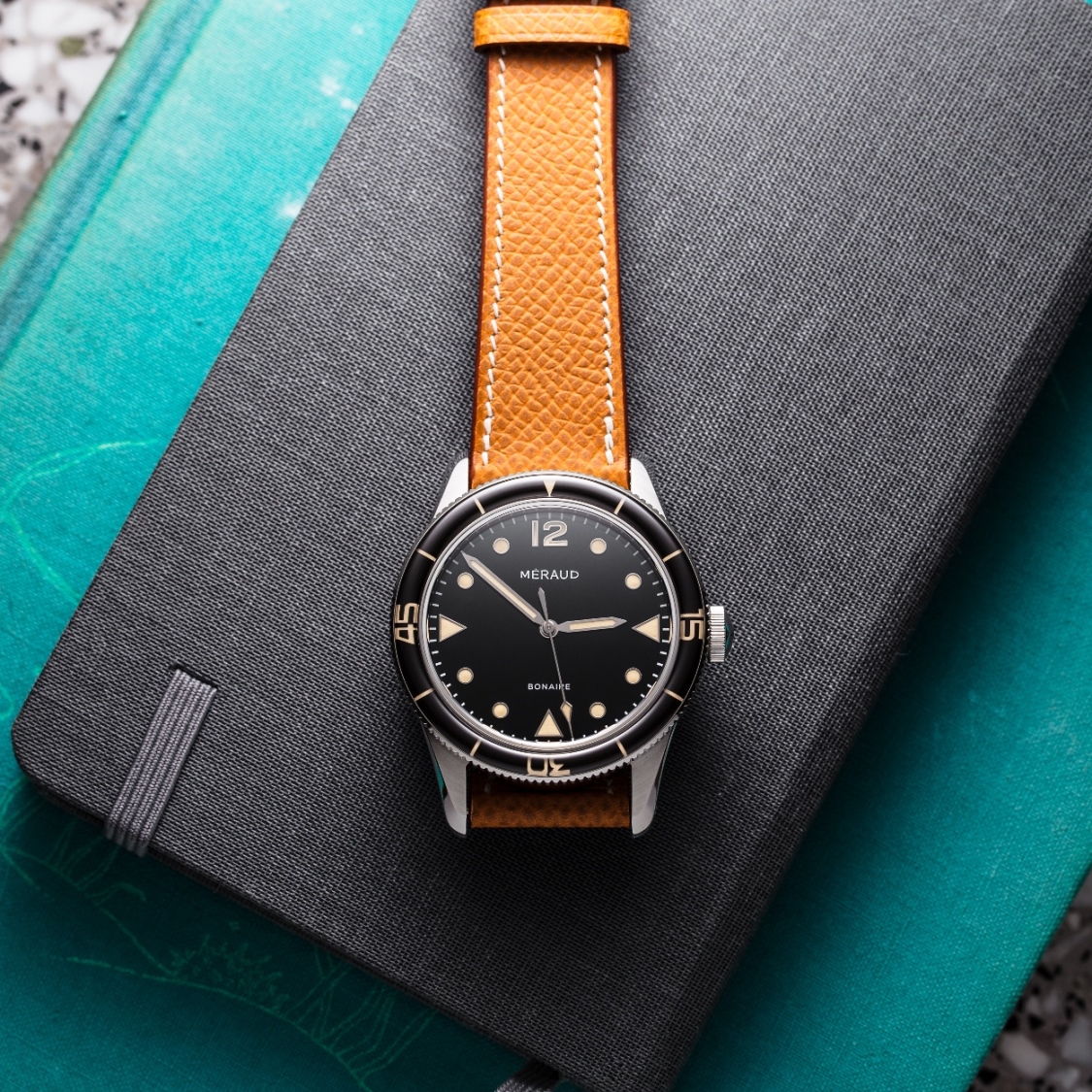 Méraud Watch Co. has recently launched their crowdfunding campaign on Kickstarter. At the time of writing, Méraud Watch Co. has reached $159,790 pledged of their $80,295 goal with 23 days still remaining in the campaign. You can bring home your own Méraud Watch Co. timepiece by pledging a minimum of around $740 or more to receive an early bird Méraud Bonaire. Shipping is free to anywhere on the globe.