Inspired by the tall lines of buildings in the city and the way that the light and shadow play off of them, the Meridiem Dual Time Travel Watches are a testament to everything Meridiem Watches, the creators, love about city living and its architecture. Each design style in the collection offers a functional 24-hour watch that offers total versatility, whether you are moving through the city streets or out in a rural area.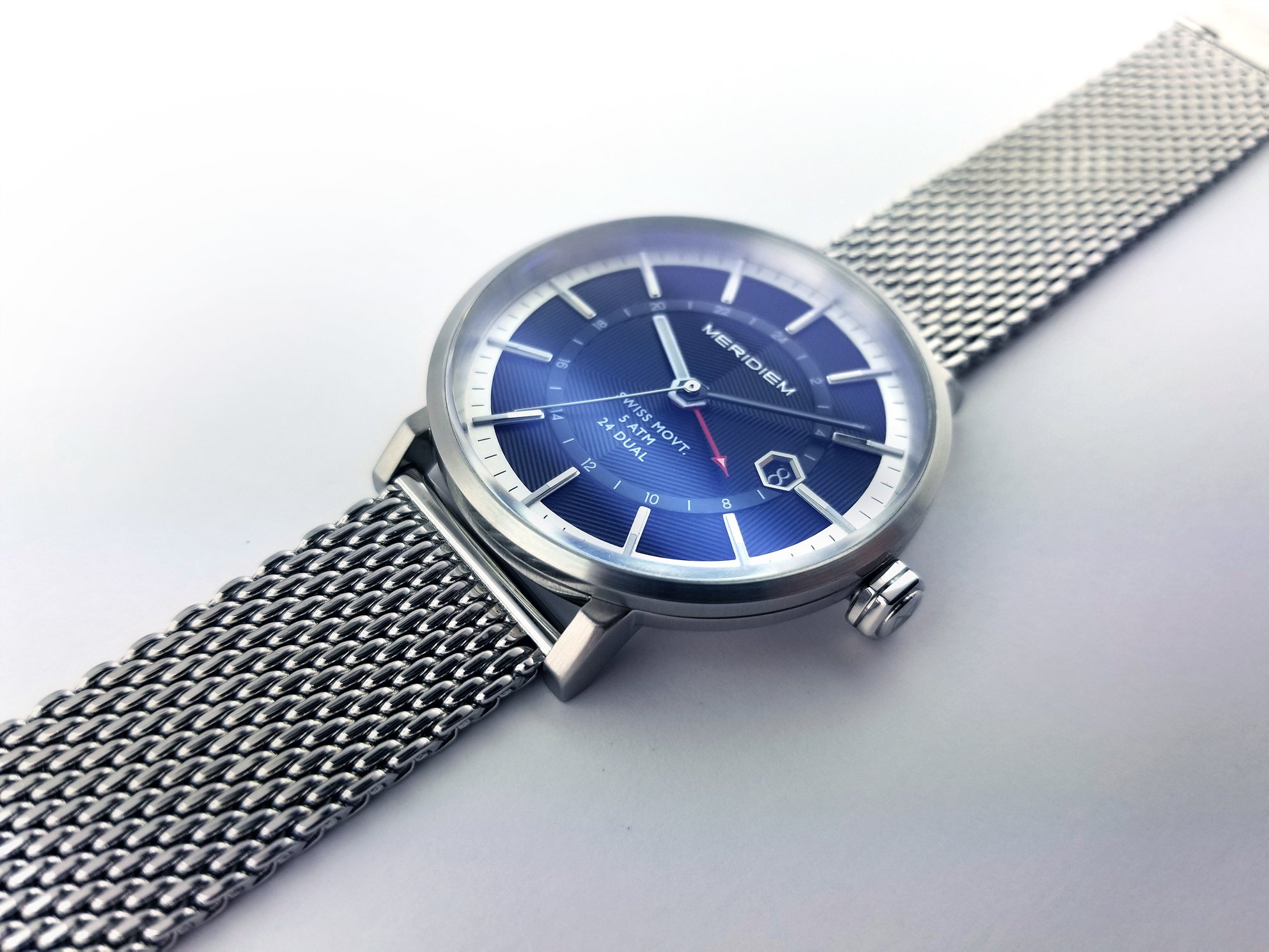 The dial of a Meridiem Dual Time Travel Watch is its centerpiece with its unique light and shadow design style watch face that exhibits a dimensional quality, appearing to be different tones of a color depending on the position you are viewing it from. Protecting the dial of this watch from any sort of damages such as scratches or nicks is ultra-durable sapphire crystal glass. The entire case of a Meridiem Dual Time Travel Watch is made out of ultra-durable 316L stainless steel. Inside, there is a Swiss-made Ronda movement that keeps the time both with accuracy and reliability. Holding the watch onto the wrist is a vegetable-tanned Italian leather strap or an adjustable metal mesh strap. You can change them out with ease using the quick release pin on the watch.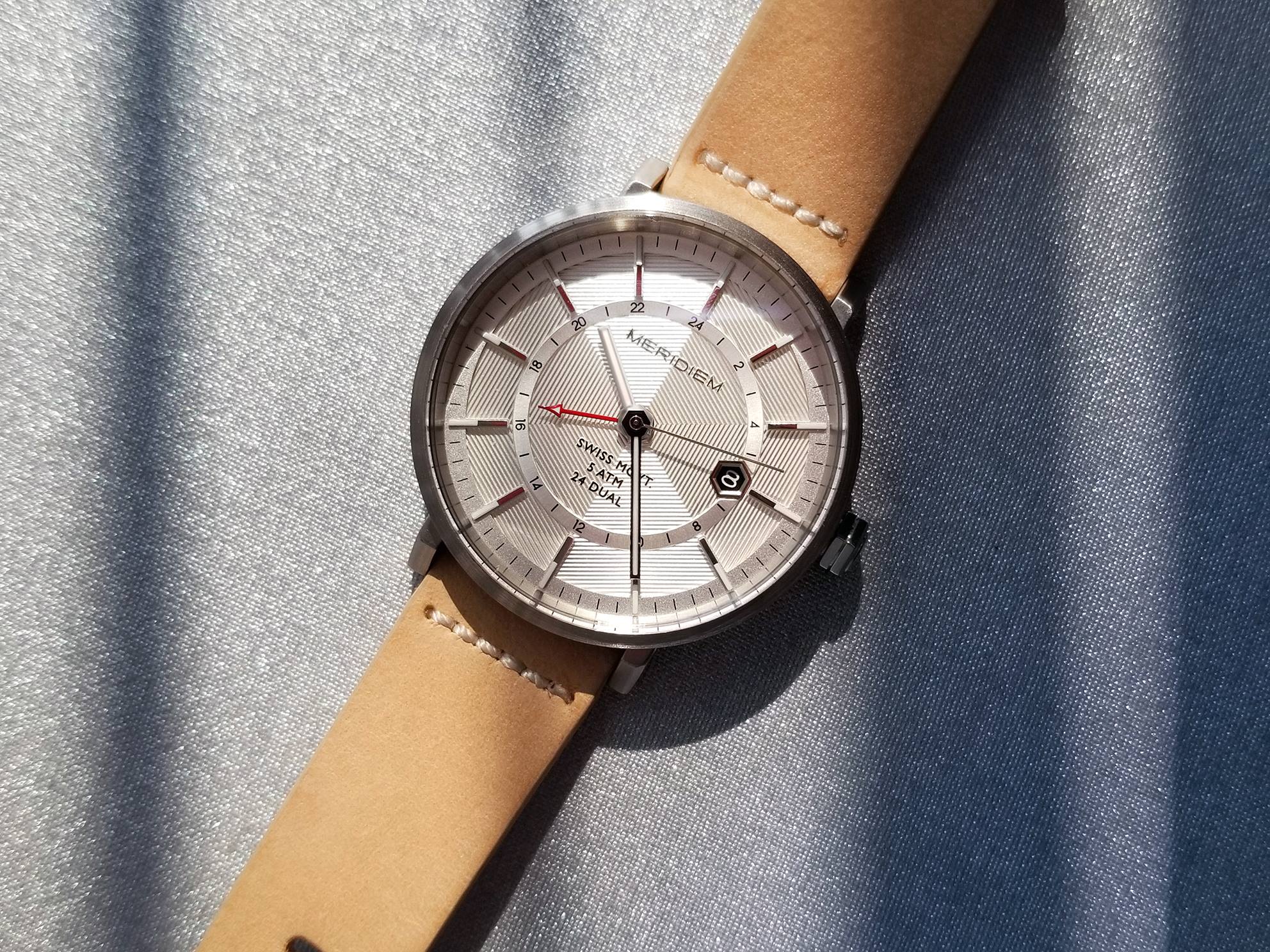 Currently, Meridiem Dual Time Travel Watches are being funded on the crowdsourcing website, Kickstarter. At the time of writing, Meridiem Dual Time Travel Watches has reached its goal of $10,230 by raising $22,048 with 9 days left to go in the campaign. You can bring home your own Meridiem Dual Time Travel Watch by making a minimum pledge of around $130.