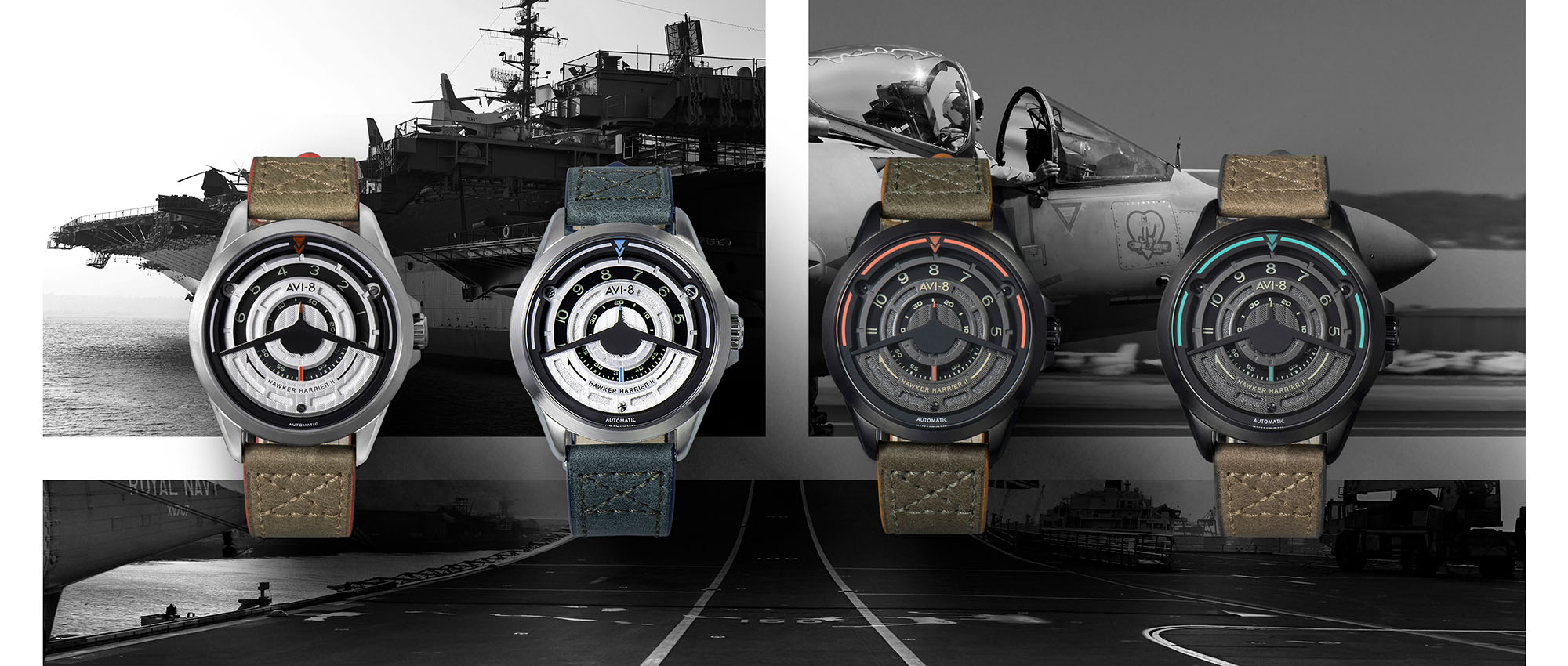 AVI-8 Hawker Harrier II – A tribute to aviation history
In no other period of time, technological development made a greater progress than in the 1950s and 60s. During this time, air-warfare faced new challenges; Rough and uneven terrain was a problem for jet aircrafts, that needed an even runway and adequate way to take-off. During this time, the Hawker Siddeley Harrier, also known as "Jump-Jet", became the world's only true VSTOL (Vertical and / or Short Take-Off and Landing) aircraft.
Unique layered dial of the AV-4047 series
The dial shows a great vividness; Hour, minutes and hands rotate across the layered and hand-finished dial. The famous profile silhouette of the Harrier aircraft with its swept wings, is stretched across the dial of the watch. Even the tail empennage of the showed aircraft is used to point on the minute dial. The Japanese Miyota movement needed to be completely reimagined, to show the time via a set of 3 individual discs, that display the time by rotating across the dial.