The inspiration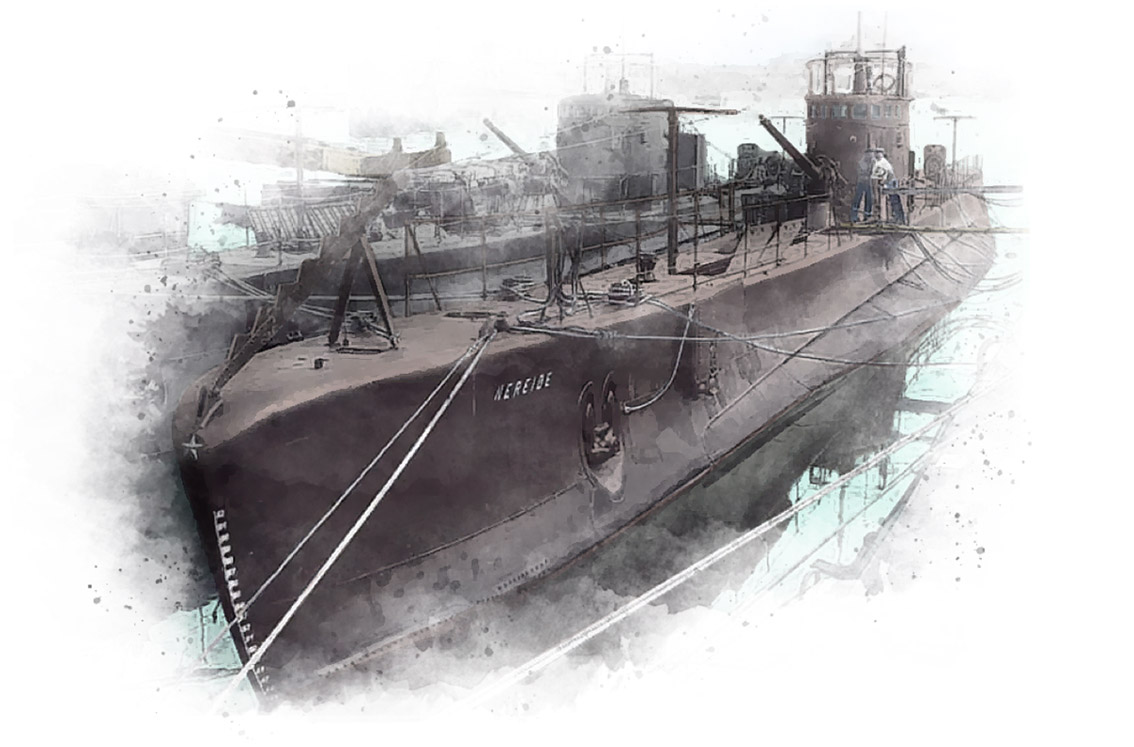 The name of the watch is a tribute to the Venetian submarine called Nereide which was built in the Royal Arsenale in 1913 and commissioned to the engineer De Bernardis by the Royal Navy during the First World War.
After some research, they found out that Venetian watchmaking tradition had declined over the centuries. How could this amazing craftsmanship be lost? Their biggest challenge became it to bring back Venician watchmaking tradition to the 21st century.
Venetian watchmaking combined with naval design, created the Nereide.
Italian heart, Swiss accuracy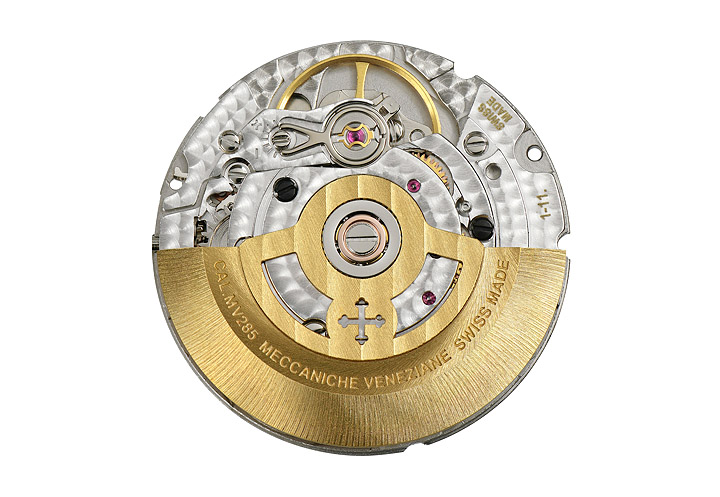 Every Meccaniche Veneziane product is assembled in Basel (Switzerland) and subject to the strictest quality controls, applied both to raw materials and their sources, as well as to the processes used by the Maison. This approach is an essential component of the Swiss Made quality label and the control system in place ensures compliance with the strictest criteria and standards.
The caliber MV285 is mechanical luxury movement with automatic winding, hacking seconds and a power reserve of 44 hours, beating all its "sister-movements", among which the famous ETA 2824 or Sellita SW200
"Swiss Made" is an indication for precision recognized world-wide that implies a technically perfect watch, assembled with the most demanding standards.
Inception
The two founders shared the same concept and decided to launch their watch start-up called Meccaniche Veneziane which literally means "Mechanical devices from Venice". The brand logo draws inspiration from the cross on the top of Saint Mark Watchtower, which is considered the symbol of timekeeping in Venice.