Stay Fine watches hail from New York City, and the vibes of the city show through their watches. From a unique spot in New York City called the High Line, the Stay Fine watch brand was born. The creators took inspiration from the High Line, a stretch of unused railroad tracks turned into a 1.45-mile greenway that is located high above the busy streets of Manhattan's West Side. They were also inspired by nature while still paying tribute to the modern, urban lifestyle nearby. Each watch is designed with style and luxury in mind, one that shows off the unique persona that only New Yorkers know.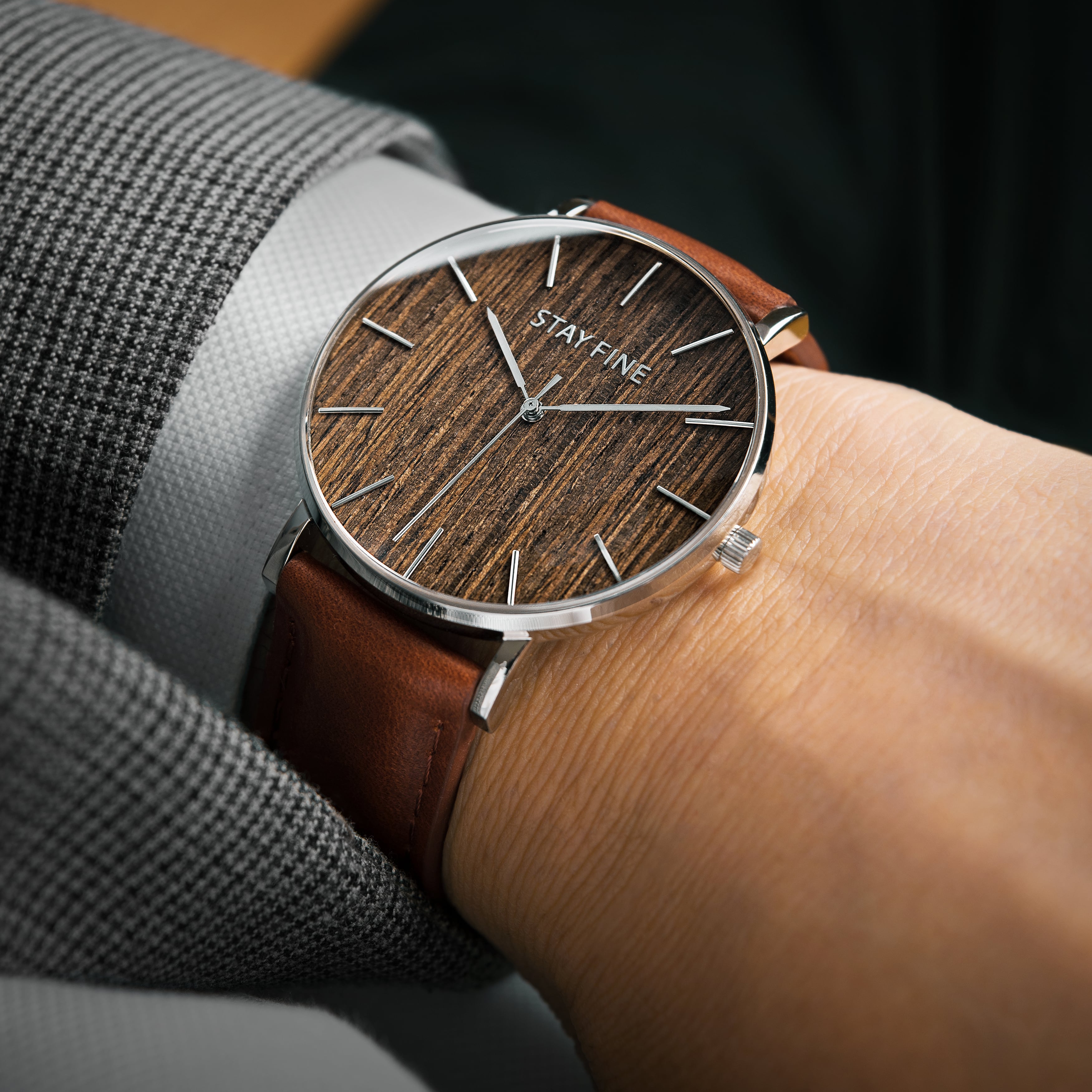 Stay Fine watches uses wood to construct their timepieces. The dials are all made from two different types of wood:
1: African Blackwood: The African blackwood is the "Holy Grail" of tonewood and chosen by prominent custom guitar builders such as Kevin Ryan to give their guitars a powerful yet crisp sound.
2: Brazilian Rosewood: Brazilian Rosewood is highly desirable and exceptionally rare. It has earned worldwide fame because of its sweet aroma (similar to roses) and decay resistance. It's used on the finest Bentley cars, Steinway pianos and Martin guitars.
The watch straps are made from Italian full grain leather and are full of traditional colour choices such as brown, black and burgundy. Protecting the dial from any sort of impact damage or scratches is a genuine domed sapphire crystal glass. Inside, a Swiss quartz movement is utilized to keep the time with accuracy and reliability.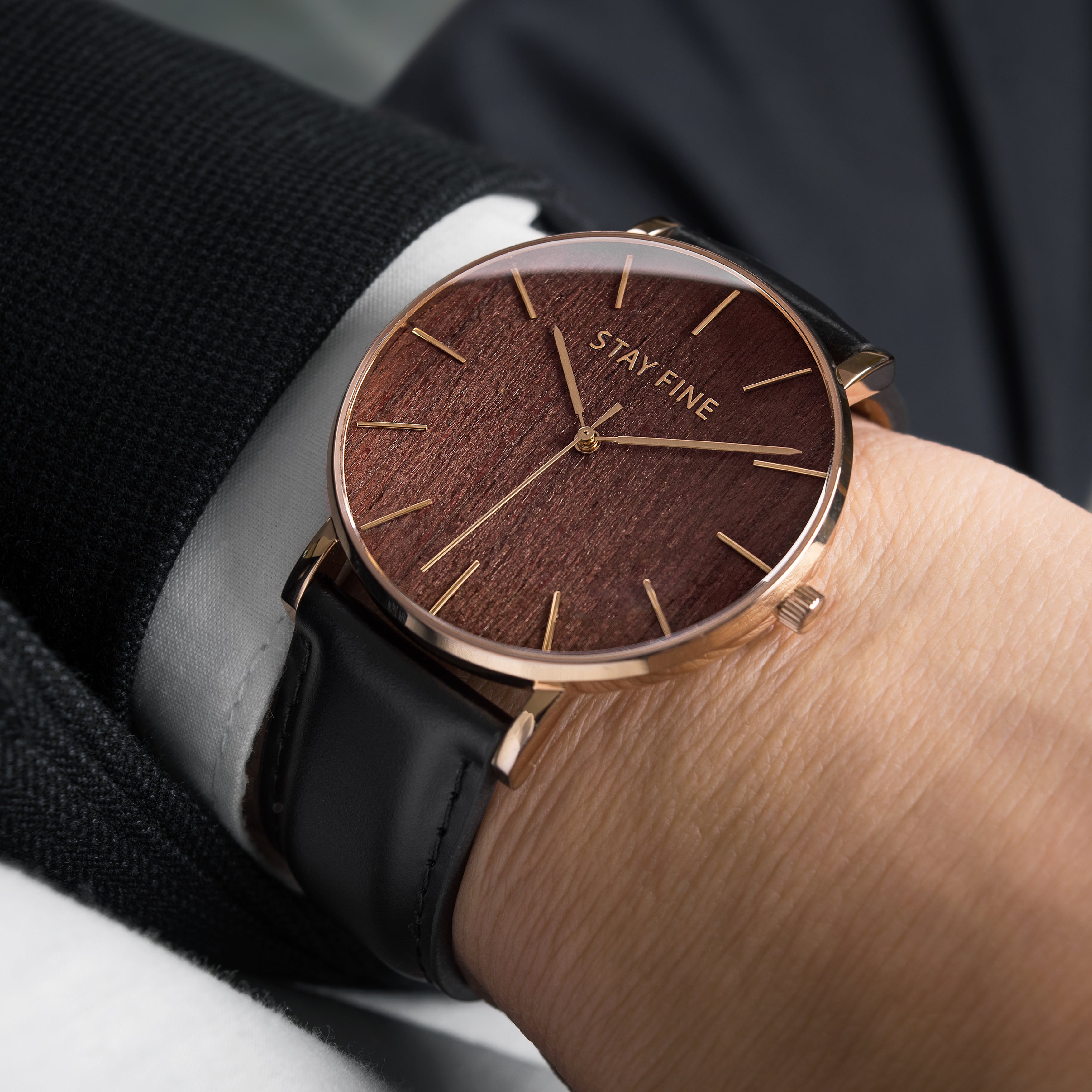 You can get your own Stay Fine watch by going online to the Stay Fine website. They are doing a short period summer blowout sale with limited quantities. They are only $79 with free worldwide shipping. After the sales are over it will go back to $199.