For those that value their watches for more than just casual timekeeping, the Lilienthal Berlin Zeitgeist has been created. These watches afford you all of the luxury of a modern watch with sleek dials and leather straps, while still giving you a peek at the movements inside. This is done by using glass on the bottom of the watch case instead of metal to let you watch the seconds move by. On the back of the watch is a heavy duty glass bottom that allows the wearer to see the movement inside as the time is kept. This gives the exhibitionist look many watch enthusiasts love without sacrificing the modern dial. The case supporting these components is made from durable 316L stainless steel and houses inside of it your choice of a charcoal black or silver dial.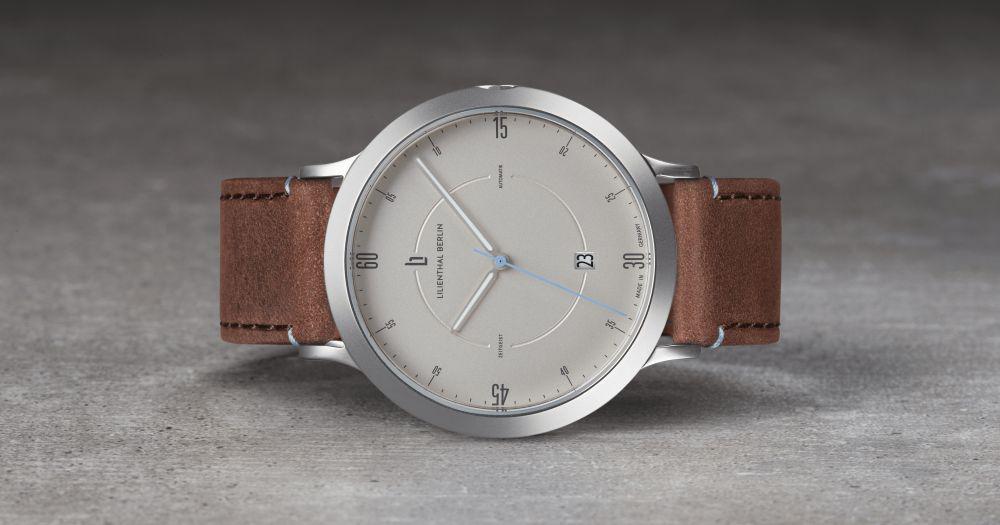 Galvanized metal hands move along the dial and are coated with Superluminova to make it easier to read the time at night. There is a Swiss Sellita SW200 movement inside of the 5ATM-rated water-resistant case that keeps the time with dependability and accuracy. You can watch it work with the charcoal black rotor displayed under the glass.
The Lilienthal Berlin Zeitgeist is now available for preorder. The first batch of watches is a limited edition with only 500 pieces in the initial run, each with special engraving on the back. The price falls between 499 EUR and 549 EUR depending on the color you choose.