Hoping to create a watch that is every bit as well suited for a formal dinner as it is a casual day on the town, Formex has successfully manufactured a versatile watch that is a necessary addition to any watch enthusiast's collection. It measures only 43 millimeters in size, making it a watch that is large enough to be easily read and small enough to easily fit into any ensemble you're wearing. It is at once sophisticated but still subtle, making it a truly versatile choice for any watch lover.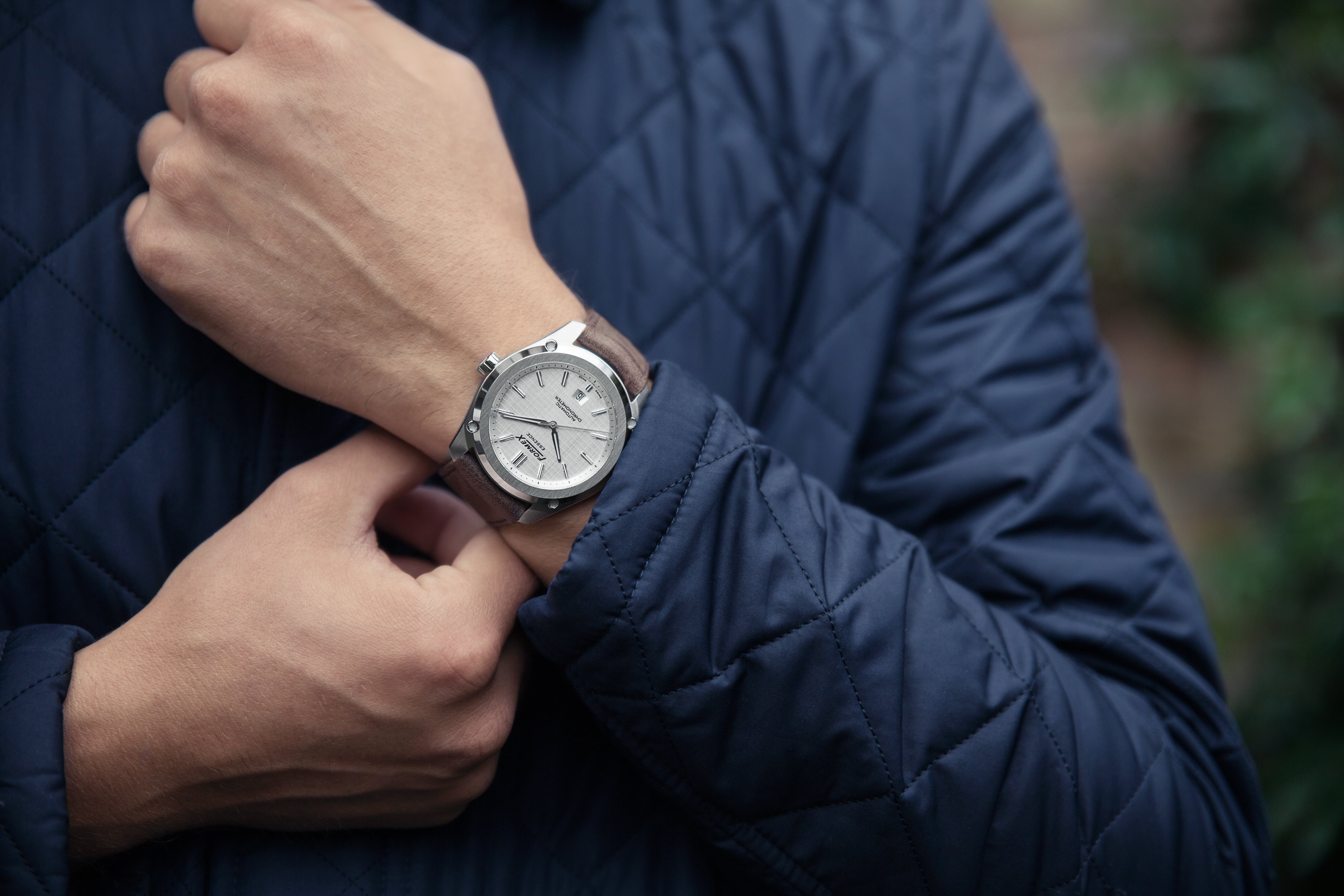 The 43-millimeter case of the Formex Essence watch is made primarily out of stainless steel and titanium, making it not only incredibly durable but also stylish as well. Both the case and the bezel have been rounded off perfectly and hand finished with a beautiful mirror-polishing that creates a unique shine. The dial also has a vertical brush finish that offsets the brushed case just as well. Running horizontally over the vertical brushing are CNC machined lines, combining with the brushed finish to create one of the most defining, iconic features of the timepiece. A sapphire crystal glass sits over the dial and protects it from any sort of damages, such as scratches and nicks, keeping the watch looking pristine during its entire life.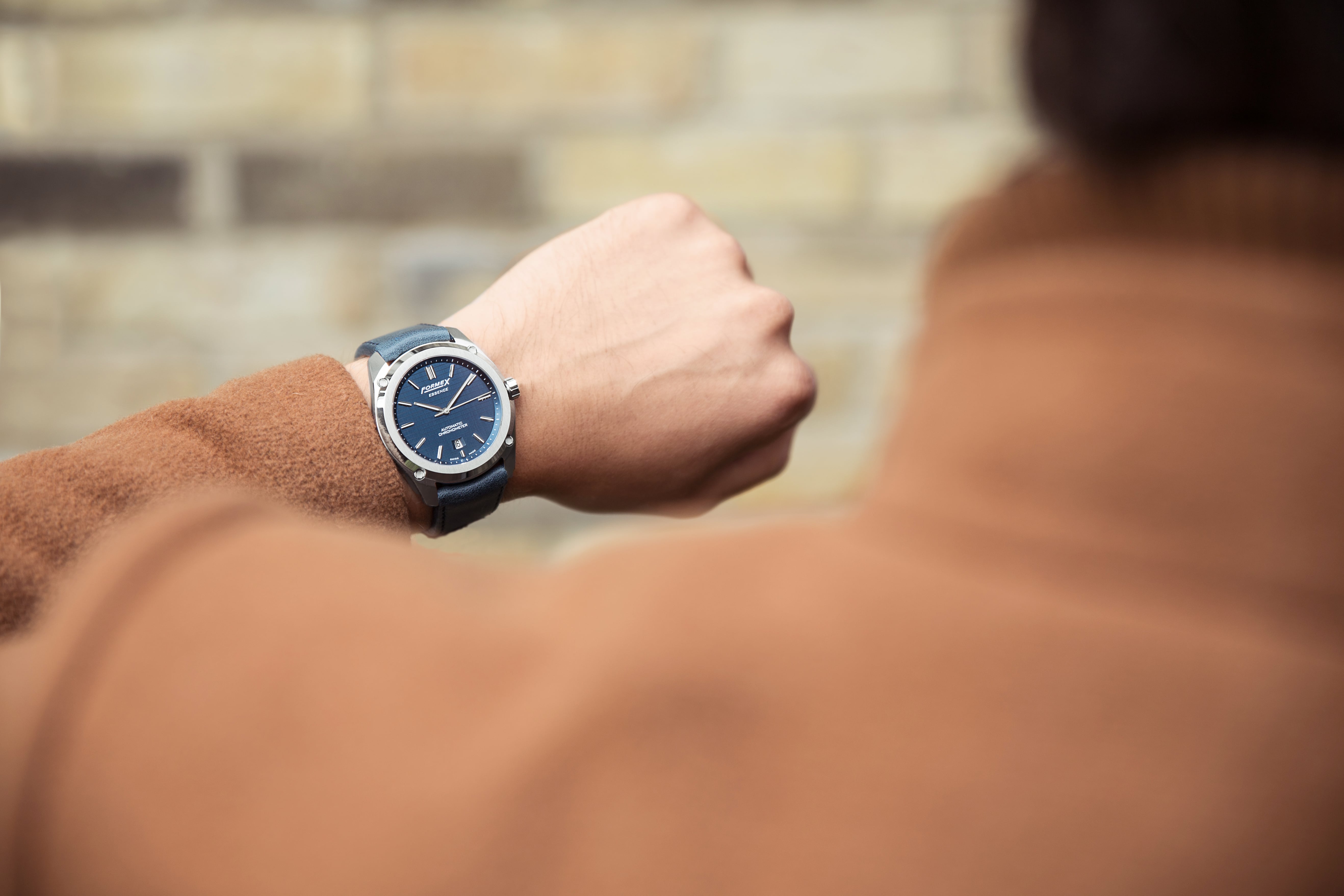 The Formex Essence watch is an ultra-comfortable watch that is made with a unique suspension mechanism. This mechanism absorbs shock while also being lightweight, meaning that you'll hardly feel it no matter how long you wear it. The Formex Essence watch is an automatic watch that winds itself as the wearer moves, using the natural energy that is generated from those movements. It is crafted by expert engineers and designers from Biel/Bienne, Switzerland. Each piece has been designed and developed in-house and is hand finished for that extra bit of charm.
Formex intends to launch their Kickstarter campaign for the Essence watch on September 25th, 2018. Their watches will be available at an early bird price that you can enjoy by making a pledge.
Cool Facts about the Formex Essence
 – Straps & Bracelet: the leather and rubber straps come with a quick release function. The steel bracelet is a custom developed system that works like a quick release, so you can detach the bracelet without any tool. These features mean that you can change the strap on the watch within seconds. Further, the leather and rubber straps use the same carbon fiber folding clasp as the Fomex patented micro-adjustment system. This clasp can also be removed from the strap without any tools and be attached on another Essence leather or rubber strap. This means, buying an additional strap costs so much less for the customer because he doesn't need to buy it with a clasp.
-Movement: The movement has a COSC certification this a Swiss quality stamp that you in some other luxury watch watches, but always for a way higher price such as the Tudor Black Bay. I dont think we have seen another watch brand offering the COSC certification for such a fait price.
-Production: Formex is a 20-year-old trustworthy company, so when it comes to producing and delivering the Essence on time we have no worries.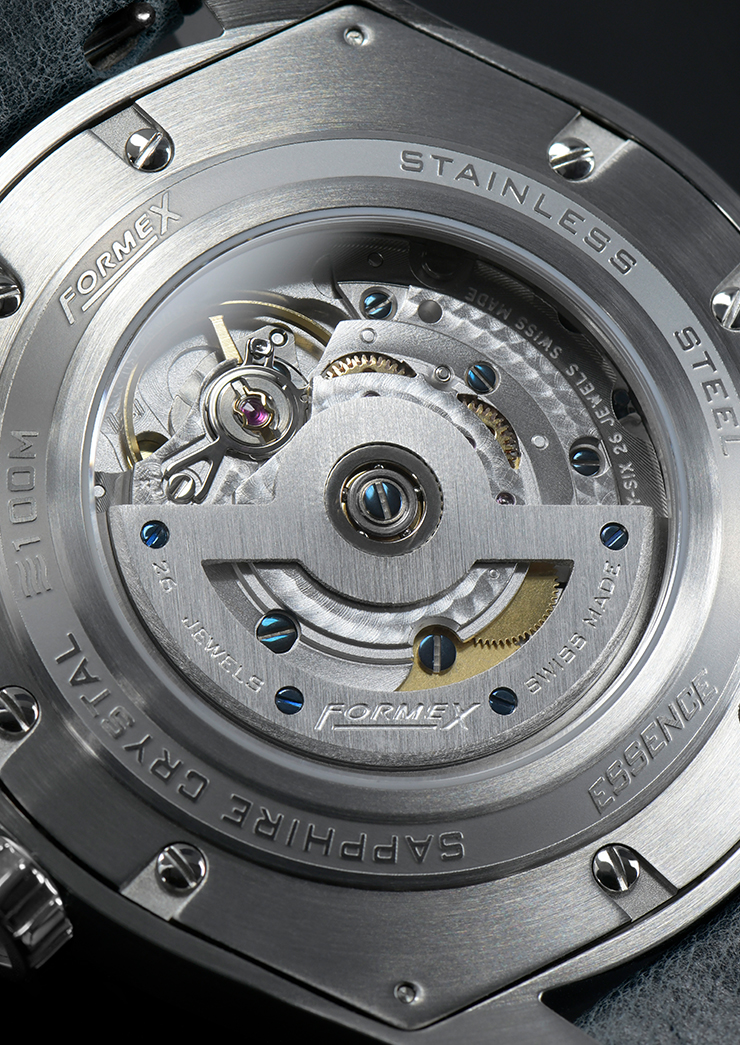 Secure the best price possible by making a deposit before the Kickstarter campaign starts by reserving your watch here.