For those interested in wood watches, we have made a list with our top 10. The wood watch brands are featured in random order, which one is your favorite?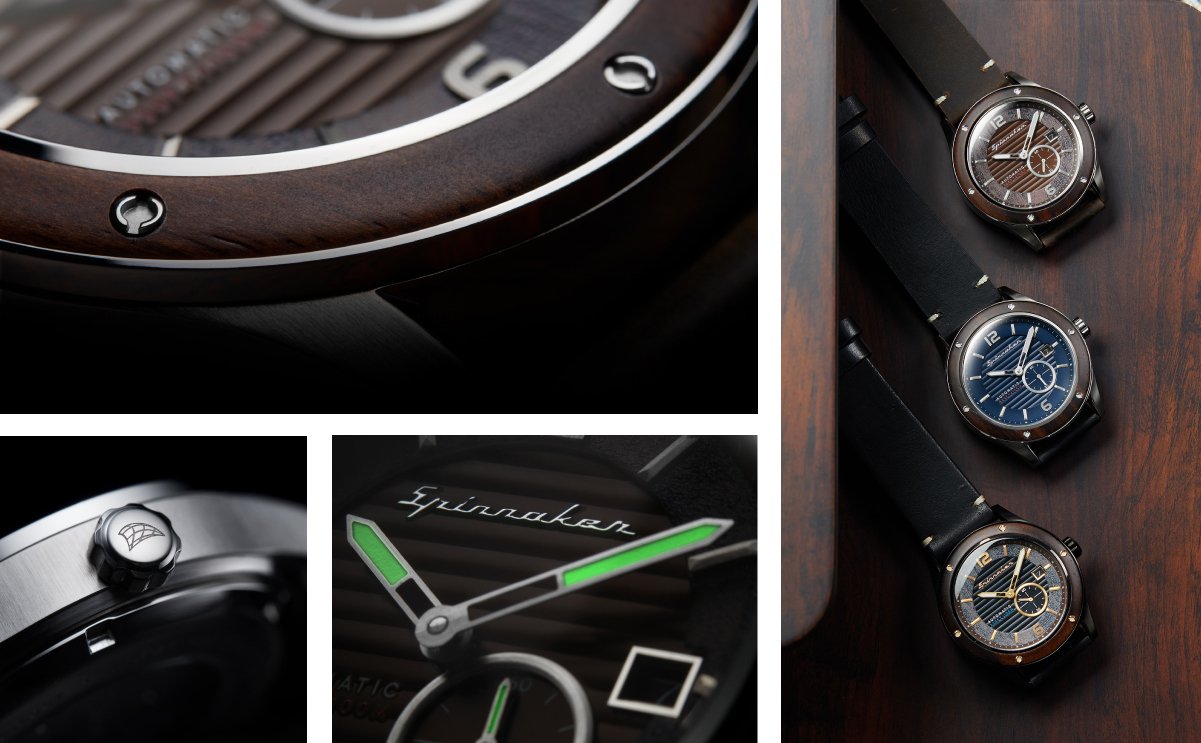 The Spinnaker Sorrento combines the best of two materials: 316L stainless steel and genuine rosewood gives the watch the elegance of wood and the robustness of stainless steel. The watch is inspired by Serene Sorrento, the the gateway to the beautiful Amalfi Coast of Italy. In this area in Italy, the famous luxury wooden speedboats are built according to centuries of boat building tradition. These boats served as an inspiration for the wood watches by Spinnaker. The dial reflects this maritime spirit, like the wooden deck of an antique ship. The 43 mm diameter case is combined with a bezel inlaid made of a genuine piece of sustainably sourced Rosewood. It is specifically treated and shaped to withstand the influences of everyday wear, while it still adds a truly unique luxurious and organic appeal to the watch. Furthermore it looks like the porthole of a ship. The wooden bezel is fixed with 6 screws on the case, each meticulously assembled for a perfect fit. The Spinnaker Sorrento contains a precise Japanese Miyota movement with 21 Jewels, self-winding mechanism, small second subdial and date display. It even has of the most important attributes of modern sport watches; A scratch resistant sapphire crystal glass, luminous hands and a screwed down crown, which makes the watch water resistant up to 100 meters / 10 ATM. In addition to that, the fascinating mechanical movement can be seen through a glass bottom. – The Spinnaker Sorrento is with no doubt the coolest and toughest mechanical wood watch on the market.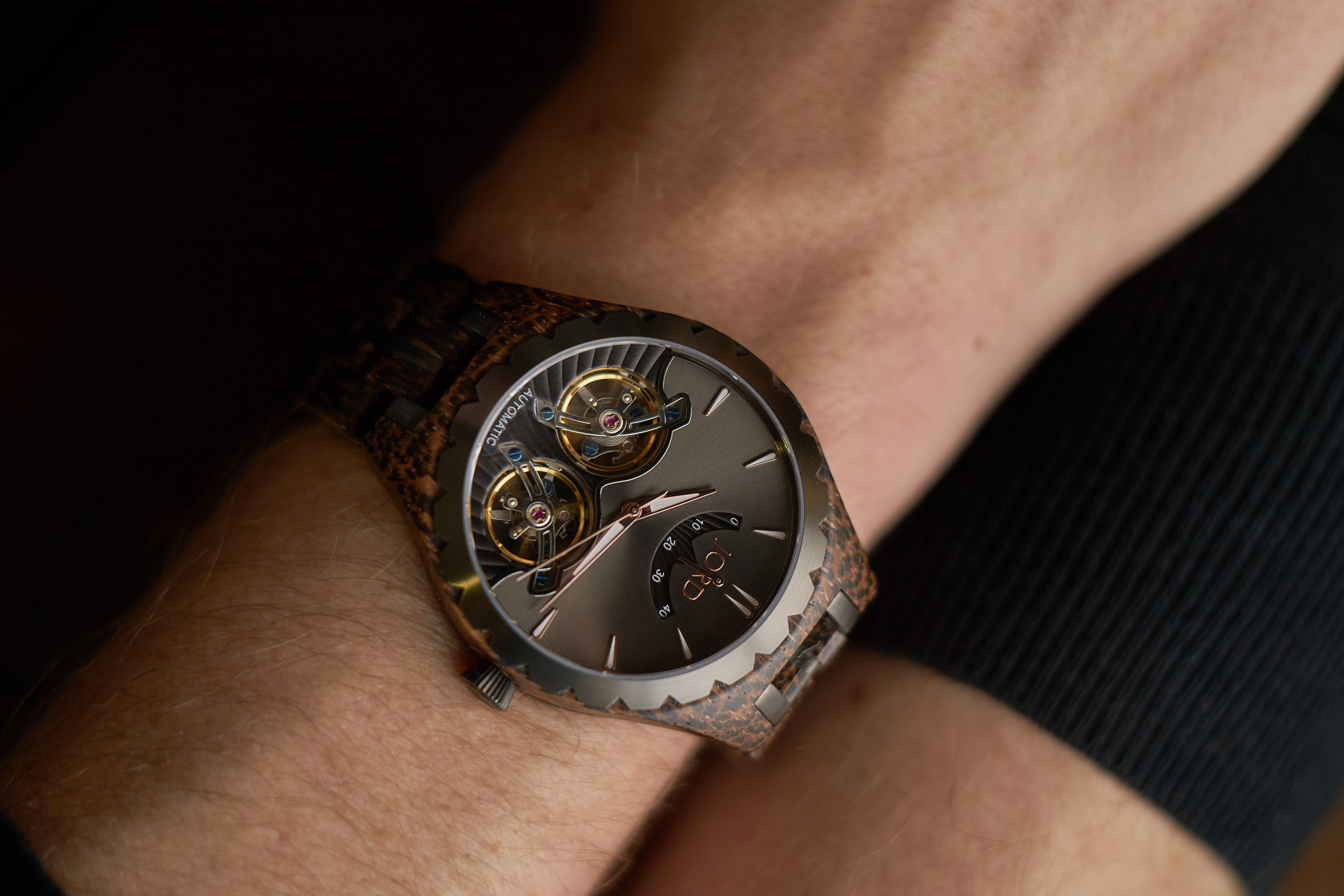 JORD is committed to designing and producing quality, unique keepsake timepieces inspired by nature. The Limited Edition Black Palm Meridian features the distinct & naturally-soft wood Black Palm. To ready for daily wear, it is fortified using a proprietary Resin Infused Stabilization Technology (RIST). This hand-crafted automatic watch is the jewel in any watch collection. Discover the JORD collection here.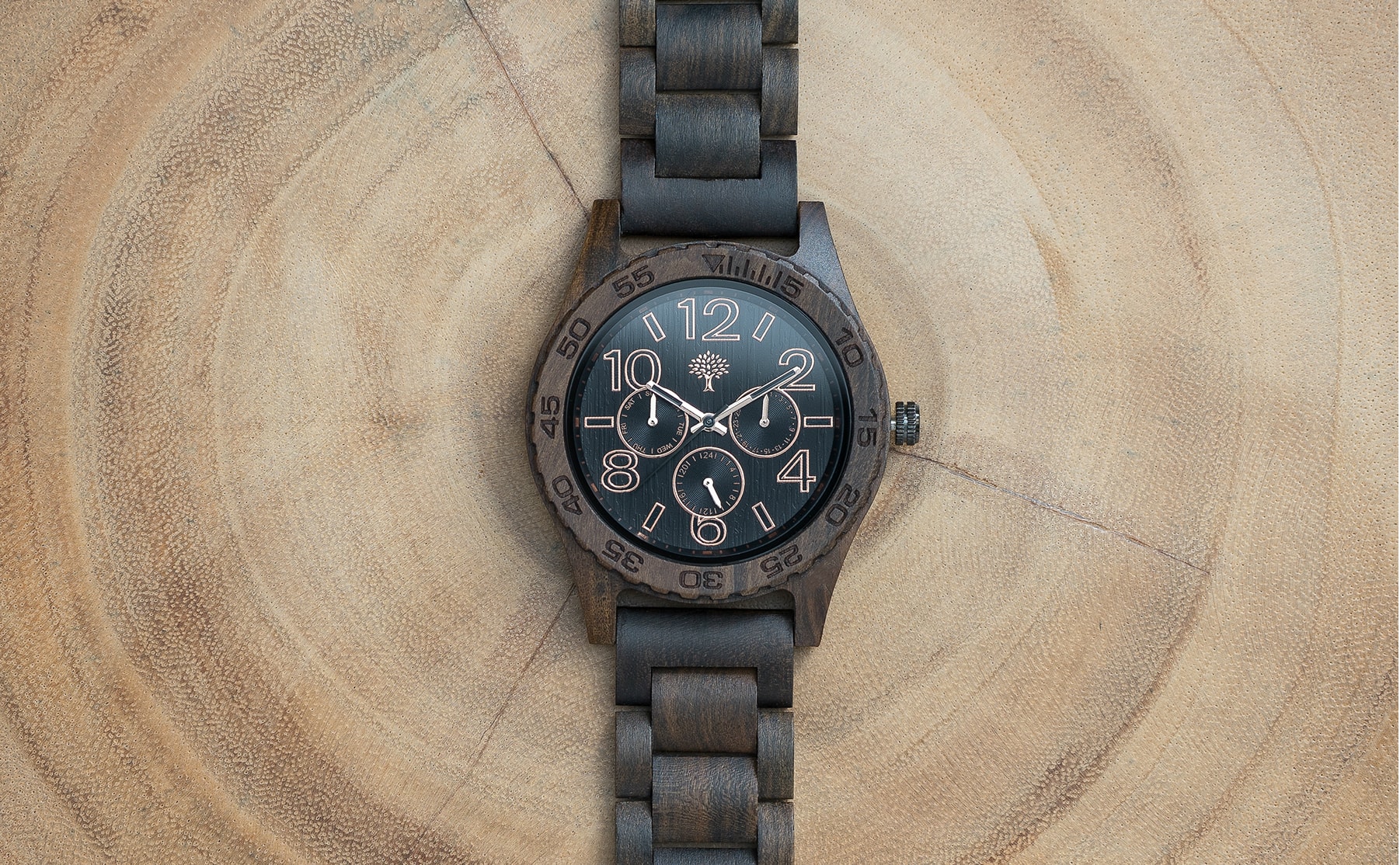 Lux Woods originally caught our attention because of their distinguished wood watch designs, but when we looked a little closer, we realized that they have a social mission that really puts them over the top.  In addition to using scrap wood pieces that would have otherwise be discarded, they also demand that all of their supplier's source from places that ensure the wood was sustainably harvested, and trees were replanted.  They also actively partner with Plantabillion.org, whose mission is to plant a billion trees by 2025, and feedthechildren.org, whose mission is to end global childhood hunger.  We can certainly appreciate a company who has such high attention to detail, and a commitment to leaving the world better than they found it. Use the code "WATCHBANDIT" and save 15% on your wood watch from Lux Woods.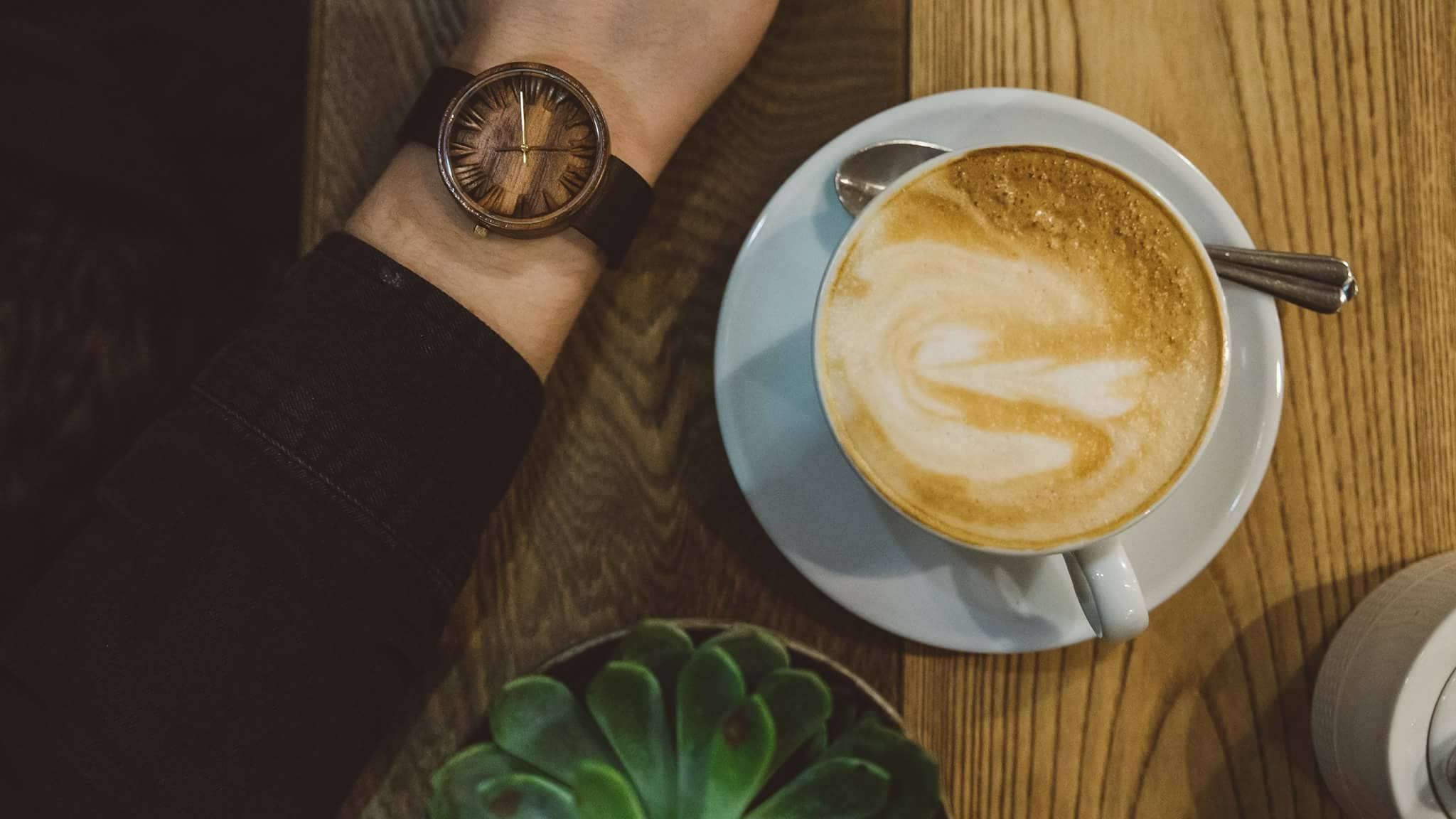 The idea behind the Ovi Watch is to produce high-quality unique wooden watches with a touch of nature. Ovi Watches are not only high quality but also super light, which will allow you to wear them on any occasion – either it is on daily basis or at a wedding toasting to your friends' happiness. From a relatively small hometown of Liepāja, Ovi watch has become a world player, with its different collections being worn in over 35 countries across the globe. The different collections of wooden watches by Ovi watch are available in cherry-tree, teak versions, walnut, and elm versions, with calfskin straps, Sapphire crystal glass and Swiss movements. The uniqueness of each of the timepiece from Ovi watch and the creativity behind the watches has continued to stand the brand out from the competition. Ovi watch uses premium quality materials for each of the watches.
At Plantwear you not only get a really cool designed wood watch, but you will also give something back to nature, as they strive to be ecological. Every month they plant about 50 trees in a tropical rain forest in Brasil via The Nature Conservancy foundation.
NAUTIC 55° NORTH is created in collaboration with the renowned Danish designer Bo Bonfils. It is crafted from natural walnut and ebony wood, which we have merged with rose gold stainless steel and a distinctive dial design that takes inspiration from old navigational instruments. When doing the research the Vejrhøj watches became the favorite of our team.
After Matthias & Moritz had been traveling along Central America for a while they rediscovered their love for wood. All along the way, they had met the warm and haptic material: as a boat at the beach, as a terrace in the jungle or at the artisan markets of the Indians. The various ways of processing this warm and organic material filled them with enthusiasm and let no room for doubt: Wood needs a revival in each one's everyday street style! Once they were back in Germany, they told their friends about their idea. From sleepless nights, blood, sweat and tears, KERBHOLZ finally arose in 2012. Since then, KERBHOLZ stands for wooden glasses and wooden watches of the finest quality, handmade from the most precious woods in the world. Since the very beginning, KERBHOLZ works in a sus¬tainable way without compromising on the clean design or quality.
Forged of wood, steel and a fresh approach to classic traditions. Original Grain is one of the most successful producers of wooden watches. At Original Grain, every timepiece is born with a backstory. Inspired by their Pacific Northwest roots – and trusting their instincts to trailblaze – brothers Ryan and Andrew Beltran set forth on a mission in 2013: Create an entirely unique timepiece out of wood and steel. The seamless fusion of all-natural, sustainable hardwoods and stainless steel proved to be an instant and enduring smash, both on Kickstarter and in the wild, but it was the bold stroke to use reclaimed wood – wood with a story – that redefined what one should expect from a watch. Painstakingly preserving the character and patterns ingrained in each piece of timber – be it from Kentucky Bourbon barrels or Yankee™ Stadium seats – means every timepiece is a one of its kind, born to chronicle your accomplishments and built to withstand them. With an unwavering commitment to authenticity, innovation, and next-level craftsmanship, Original Grain has emerged as a world-class creator of watches and accessories, advancing the limits of what wood and steel can achieve.
The Carpenter Watch was designed to be sleek and subtle in form. This gender-neutral piece is meant to inspire, recall, and pay homage to those experiences when we are close to nature.
The bamboo wooden watch NOVA is equipped with high-quality Japan quartz movement. The Tree Hut is worth a visit if you are looking into buying a wood watch.
(Thanks to all the wood watch brands for fantastic pictures)