D1 Milano is an up-and-coming Italian watch brand that was founded in the year 2013 and has consistently been producing watches that are versatile and stylish to be worn by anyone of any taste and preference. This brand is dedicated to providing only the trendiest watches that consider modern style details while still staying true to traditional Italian timepiece craftsmanship methods. These watches stand out with their bold shapes and silhouettes and are made accessible to anyone who is interested in them, thanks to their low price point.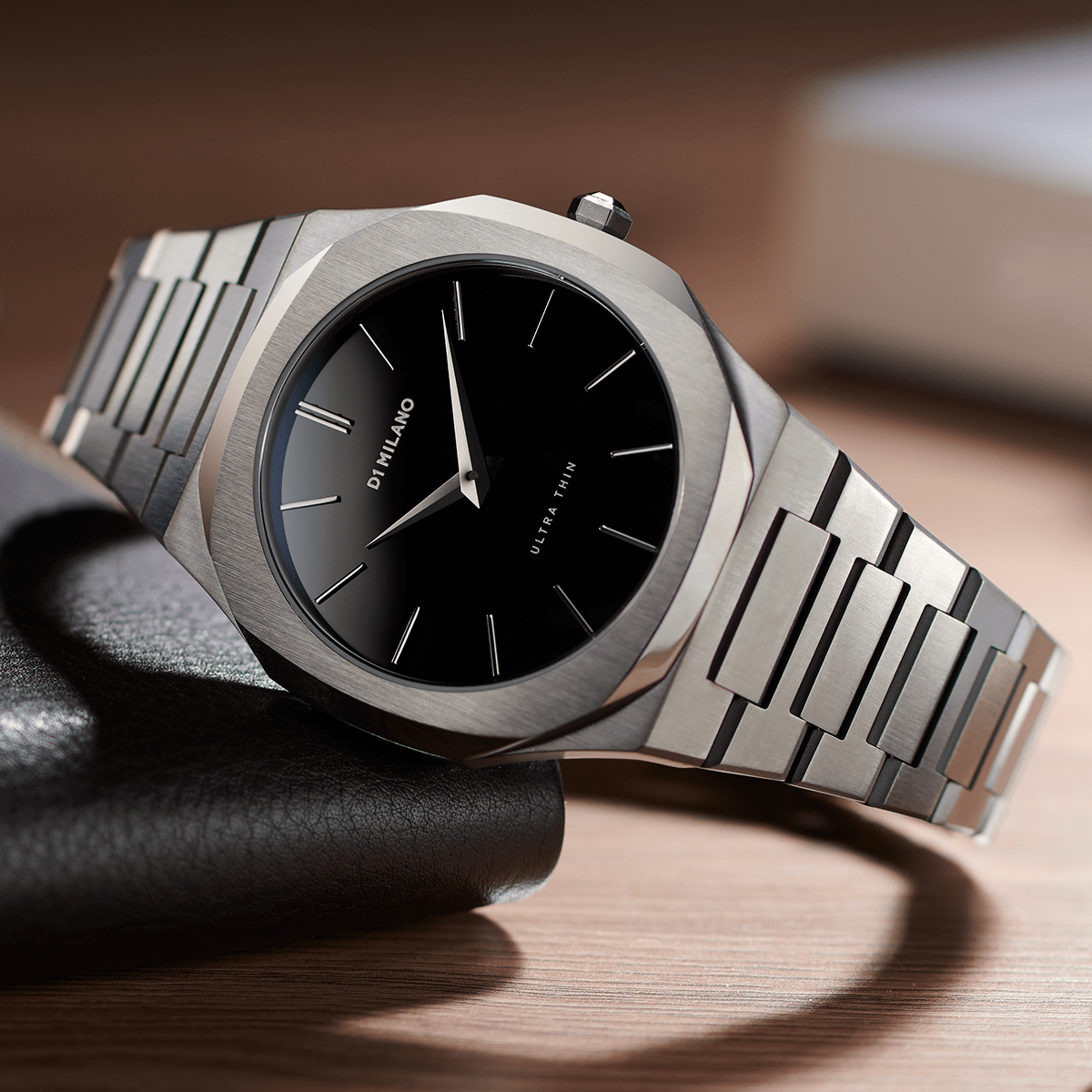 Within the D1 Milano brand, there are four different watch styles and collections, including the Ultra Thin Classic Collection, Polycarbon Collection, Ultra Thin Bracelet Collection and Mechanical Collection. Each collection has different characterizations that makes it stand out, such as the thin Polycarbonate design of the Polycarbon with a soft body that feels smooth against the skin. The Mechanical watch offers a look into the workings of the timepiece, while the Ultra Thin Classic is just as its name suggests with a thin body measuring only six millimeters in thickness and available in either 38-millimeter or 40-millimeter sizes. Finally, the Ultra Thin bracelet is characterized by its light and minimalistic stainless steel bracelet.
You can find D1 Milano timepieces on their website priced between $165 and $725, although most of the watches find themselves at the more affordable end of this already affordable spectrum. Any order over $100 comes with free worldwide shipping to further cut costs for you.