Dan Henry watches are inspired by vintage watches that the creator, Dan Henry, found during his years of dedicated watch collecting. The watches are created to mimic the years of different watchmaking styles such as those from 1939, 1947, 1963, 1968 and 1970. The timepieces are put into different collections like dive watches, tactical watches, luxury watches and more, allowing them to be able to suit the tastes of just about anyone.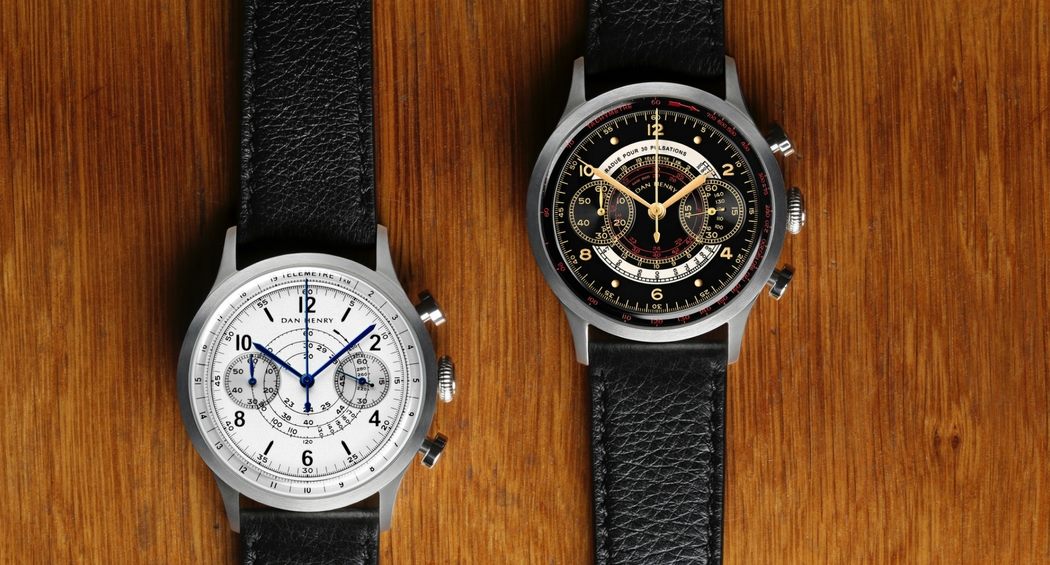 The Dan Henry watches are made of durable 316L stainless steel, ensuring that each of these watches is able to stand the test of time. The cases measure 41 millimeters in size and feature a screw back design. You can enjoy a single dials or a dial that come with things as intricate as fuel consumption, speed and pressure conversion tables and temperature gauges. Protecting these dials, regardless of their levels of intricateness, is a sapphire coated double domed mineral glass that has been given an anti reflective treatment. This helps ensure that not only will the watch face be free from scratches and damages, it will also be easy to read in any sort of light level. Inside, movements such as the Japanese Miyota 6S21 quartz movement keep the time.
WatchBandit is proud to be an official retailer of Dan Henry watches. You can get one of their striking watches for low prices ranging around $220 dollars here on our site, you can also get free shipping on any watch. It comes with a one-year international warranty.