Inspired by military watches from centuries past, the Hamilton Khaki Field Mechanical watch takes its cues from hand-wound timepieces with a sturdy design built to outlast the elements. The design is subtle and allows for you to read both 12-hour and 24-hour scales. It comes with bright, luminous markers and hands and tells the time using a font that is familiar to vintage military watches. Hamilton manufactures its pieces in Switzerland, but the company got its start in Pennsylvania. It once created watches for the United States military and takes its knowledge from that, translating it into a modern-day timepiece that anyone can wear.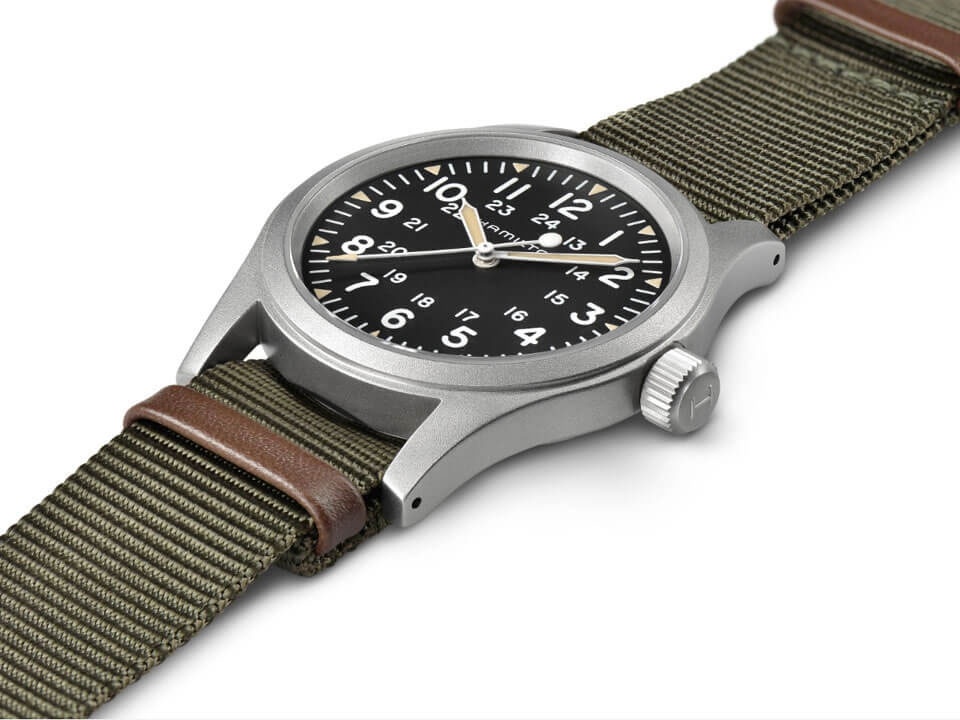 The case of the Hamilton Khaki Field Mechanical is made out of brushed stainless steel for a timeless, matte look. It measures 38 millimeters in size, making it small enough to be worn out on daily excursions, yet large enough to still be felt when you wear it. The dial is clean and easy to read with its choice in font and its luminous nature. It has a handsome, army green textile strap that is built to withstand the weather just like the watch itself. Because the watch comes with fully drilled lugs, it makes it simple to change out the straps.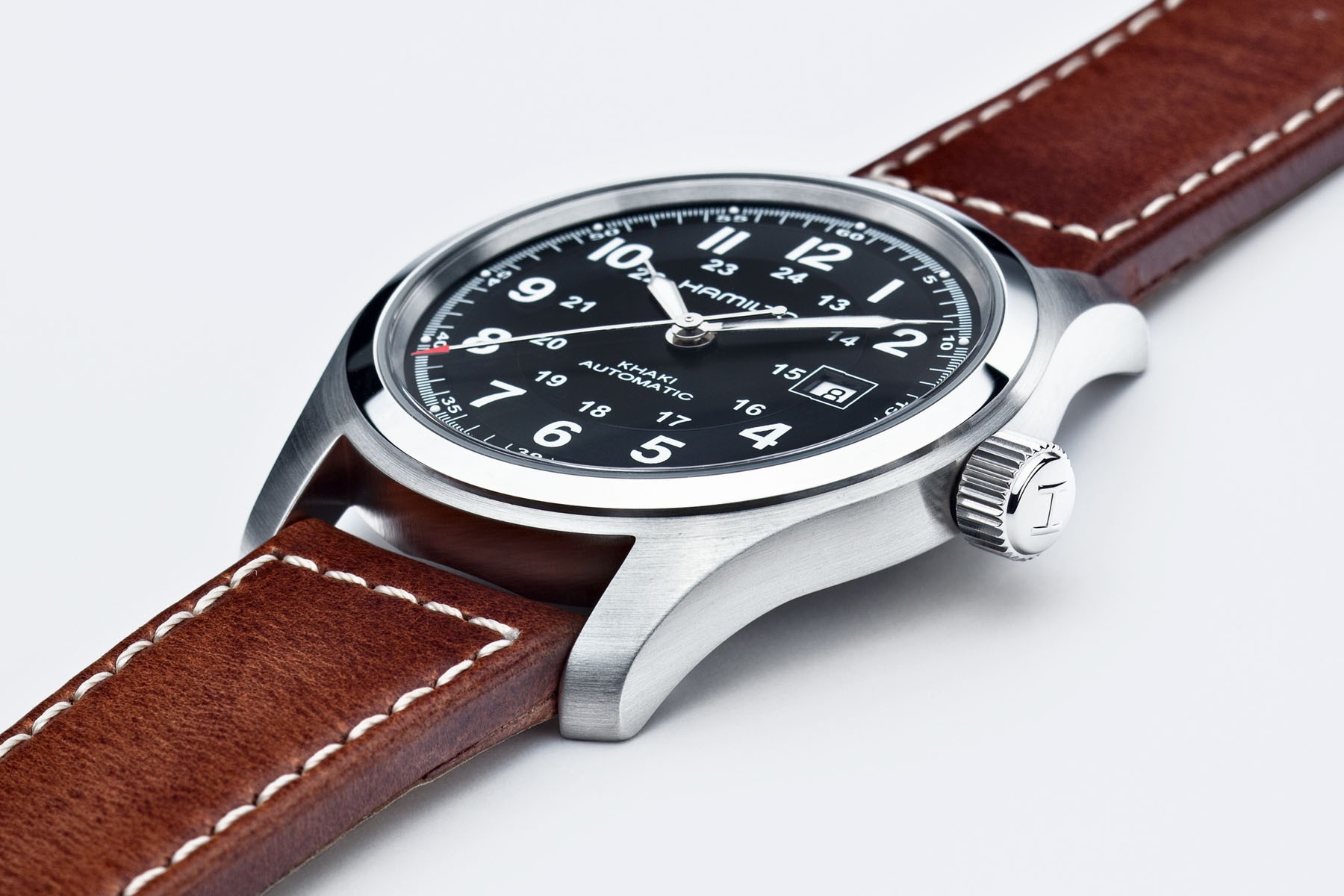 The Hamilton Khaki Field Mechanical is available for purchase through their main website.