The RZE Aspirare is the new titanium timepiece that combines typical edgy-RZE-style, functionality and durability, with an array of customizable features. This watch is the perfect versatile companion for your adventures. In this hands-on-review, we will delve into the impressive features of the RZE Aspirare, from its bezel to its bracelet, and explore why it's a must-have for watch enthusiasts.
RZE Aspirare on the wrist
Despite its large diameter of 44mm, the RZE Aspirare wears comfortably on the wrist, rather like a 42mm watch. This is due to its well sized lug-to-lug of 53mm and well proportioned dial-bezel-ratio. This thoughtful design consideration ensures that the watch remains comfortable during long-duration wear, making it suitable for both outdoor activities and everyday use. Furthermore, the crown position at 4 o'clock offers a much more comfortable fit, since nothing presses on the back of the hand.
Customization at Its Finest: Bezel to Bracelet
One of the standout features of the RZE Aspirare watch is its exceptional level of customization.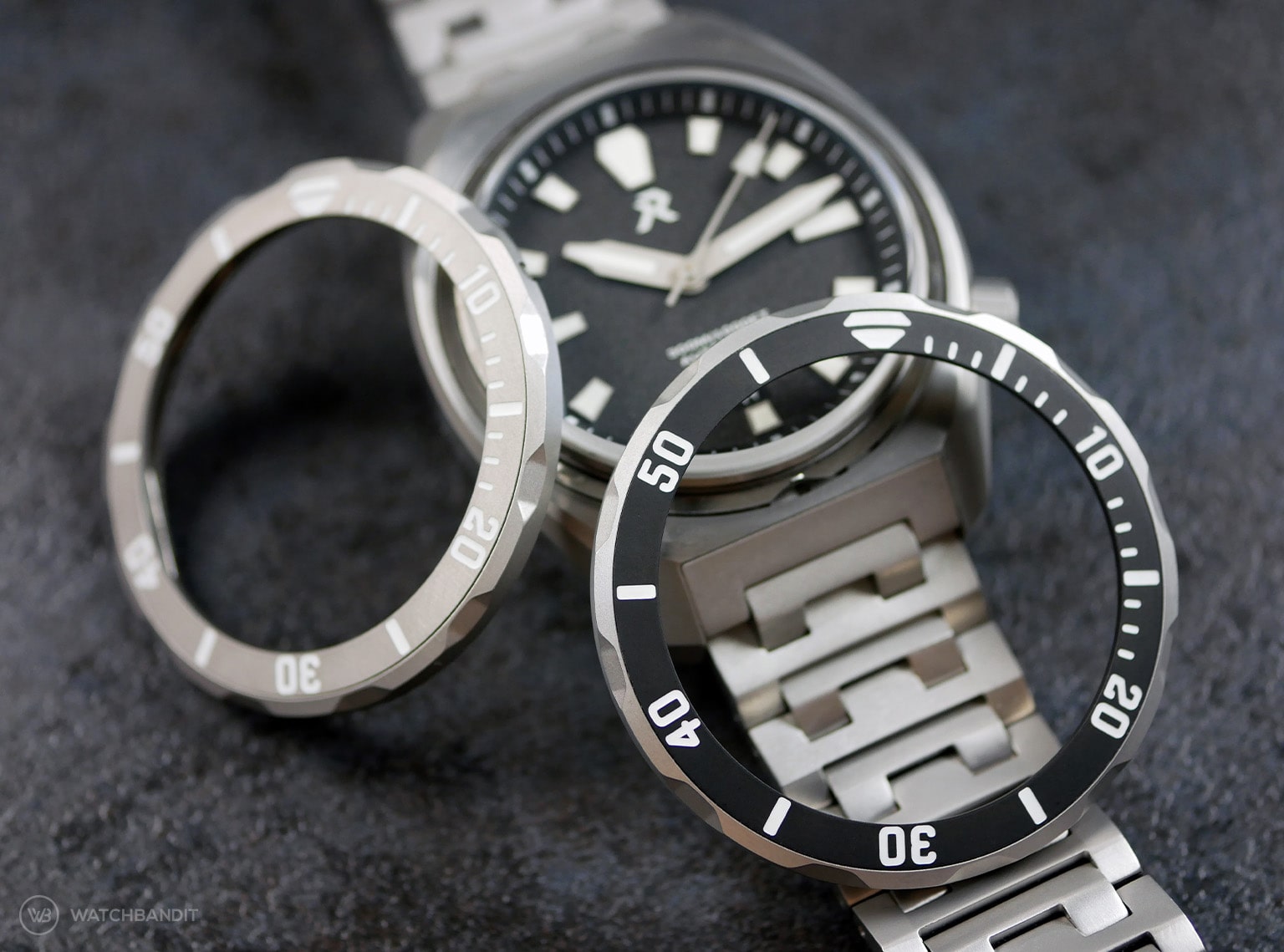 Starting with the interchangeable bezel, allowing you to personalize your timepiece further. Whether you want to remove the bezel for cleaning purposes or match it with a different strap, this feature adds versatility and style to your watch.
Unparalleled Legibility and Nighttime Visibility
In terms of legibility, the RZE Aspirare excels with its custom hands featuring Super-LumiNova®. This luminescent material guarantees optimal visibility even in low-light conditions, enabling you to read the time effortlessly during nighttime adventures. Whether you're exploring dark caves or enjoying a campfire under the stars, the RZE Aspirare ensures you never lose track of time.
Superior Craftsmanship and Protection
Crafted with a bead-blasted Grade 2 Titanium case, the RZE Aspirare exhibits both elegance and ruggedness. The UltraHex™ coating further enhances its durability, providing up to ~1200Hv hardness and protecting the watch from scratches and daily wear. Moreover, the sapphire crystal with inner-side Super-AR coating ensures excellent clarity and guards against accidental bumps and scratches.
Additionally, the watch boasts an Ultra-Link bracelet with drilled lugs for quick strap changes. It combines brushed and bead-blasted finishes to accentuate RZE's angular design language, giving it a sleek and modern aesthetic.
The bracelet also features a groundbreaking buckle that offers a truly custom fit with tool-less, "on-the-fly" adjustment, ensuring comfort during the wear over your dive suit.
Impressive Water Resistance and Durable Construction
For those who frequently engage in water activities, the RZE Aspirare delivers outstanding water resistance capabilities. With a rating of 300 meters (1000 feet) or 30ATM, this timepiece is ready to accompany you on your underwater expeditions with confidence. The solid titanium caseback ensures robustness and durability, providing peace of mind even in the most demanding environments.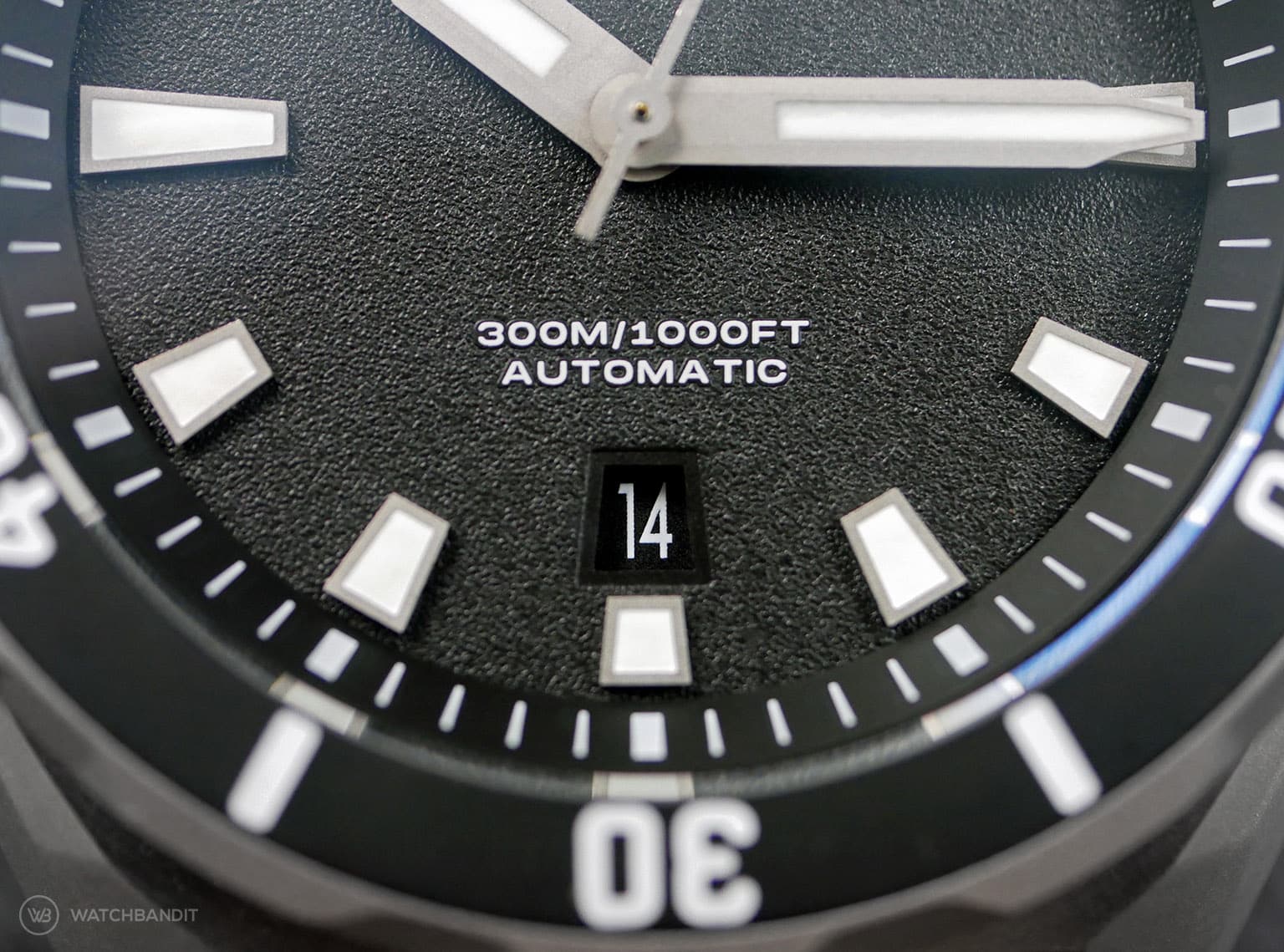 Miyota 9015 Automatic Movement for Reliable Timekeeping
At the heart of the RZE Aspirare lies the renowned Miyota 9015 Automatic Movement, known for its reliability and precision. This automatic movement ensures accurate timekeeping, eliminating the need for frequent manual adjustments. The custom date wheel adds a touch of exclusivity to the watch, further elevating its overall appeal.
---
Conclusion
The RZE Aspirare watch is a true gem for watch enthusiasts seeking a customizable, reliable, and stylish timepiece. With its wide range of customizable options, from the bezel to the bracelet, and its robust construction, this watch is well-suited for adventurers and outdoor enthusiasts alike. Whether you're diving into the depths of the ocean or conquering new heights, the RZE Aspirare is your reliable companion, providing accurate timekeeping. For a retail price of 729€ (current pre-order offer for 659€) the RZE Aspirare is a great and affordable alternative to the Tudor Pelagos, with a more modern and even customizable design.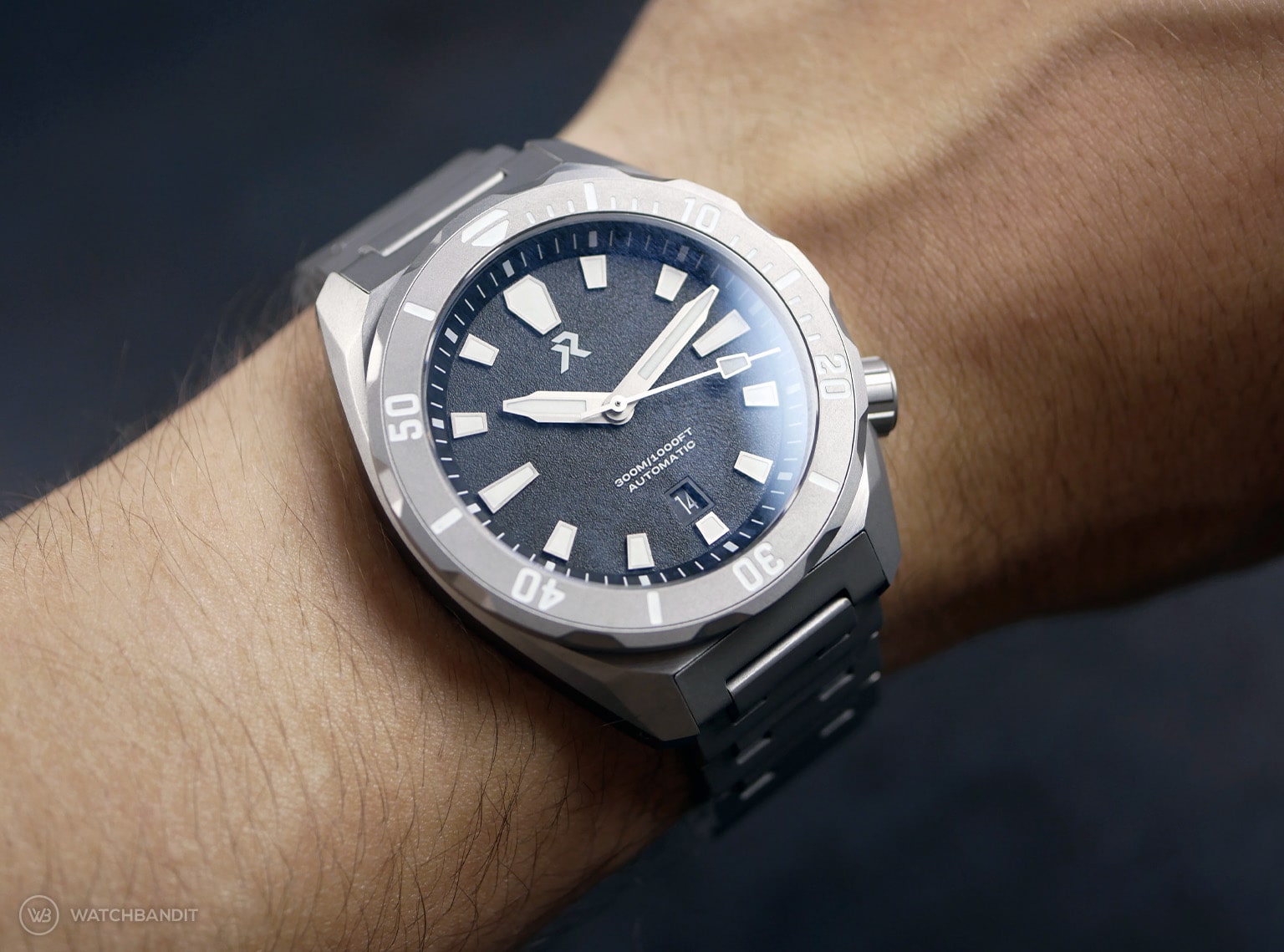 ---
Specifications
Bead-blasted Grade 2 Titanium with UltraHex™ Coating (up to ~1200Hv hardness)
MIYOTA 9015 Automatic Movement
300m (1000ft) / 30ATM
Interchangeable unidirectional 120-clicks rotating with Black-DLC/Titanium insert
Applied indexes grain-texture dial with Super-LumiNova®
Custom hands with Super-LumiNova®
Ultra-Link titanium bracelet coated with UltraHex™ (316L buckle) with on-the-fly adjustment buckle
Screw-down crown with custom reverse engraved logo
Sapphire Crystal with inner-side Super-AR
Screw-down solid titanium caseback with
Included extras: Blackcomb pouch
Dimensions
44mm case width
13mm case thickness
53mm case length /lug-to-lug
22mm lug width tapers to 20mm at buckle
Weight: 100-120g