Just like there are billions of people on the planet with seemingly infinite personalities, there is no one watch that can suit them all. Sartory Billard understands the need for timepieces that are just as unique as the people who wear them, and that is what has driven them to create their own line of watches. The Sartory Billard SB02 watches all come with ways to personalize your watches to truly make them feel like your own and to allow them to reflect your personality at a glance.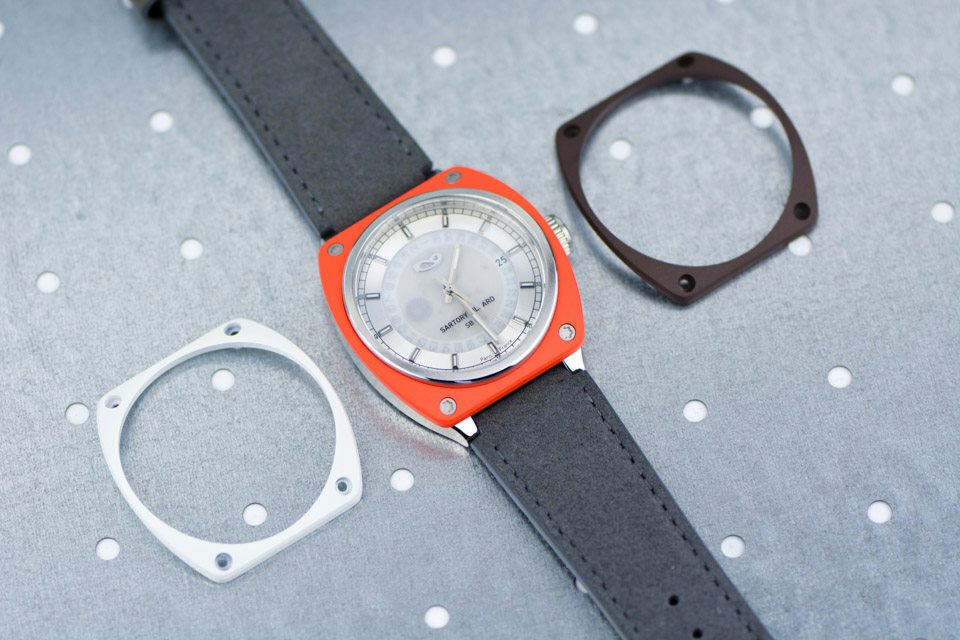 The Sartory Billard SB02 watches come with the ability to have them made with carbon, acetate, ceramic or steel with the options to have them as matte or polished, DLC treated or engraved. The bezels can be changed out easily with its simple 4-screw attachment points that can be manipulated using the hex-key tool that comes with the watch. The designs of the Sartory Billard SB02 watches themselves are extraordinary as well, thanks to the rounded, curved case and the sapphire crystal that is domed overtop of the dial. These dials are available in either anthracite or silver to suit the bezels you have chosen. Not only does the shape and the style of the watches make them easy to read, they are simply fun to look at.
The Sartory Billard SB02 watches can be purchased on their website where you put together your watch by choosing the bezels, the straps and the dial style that you like. The price varies depending on what you choose.