Sartory Billard, much like any other timepiece company, strives to create stylish watches that are able to break the mold in the timekeeping industry and bring to the market something exceptional and unique. They have succeeded with the Sartory Billard watch line by creating watches that are ready to be personalized and customized at a moment's notice. Each watch is available with an interchangeable bezel that allows its wearer to choose what color and material the bezel is made out of and change it up at any time. The quick release straps also allow for simple interchangeability between them for a watch that never looks the same from one day to the next.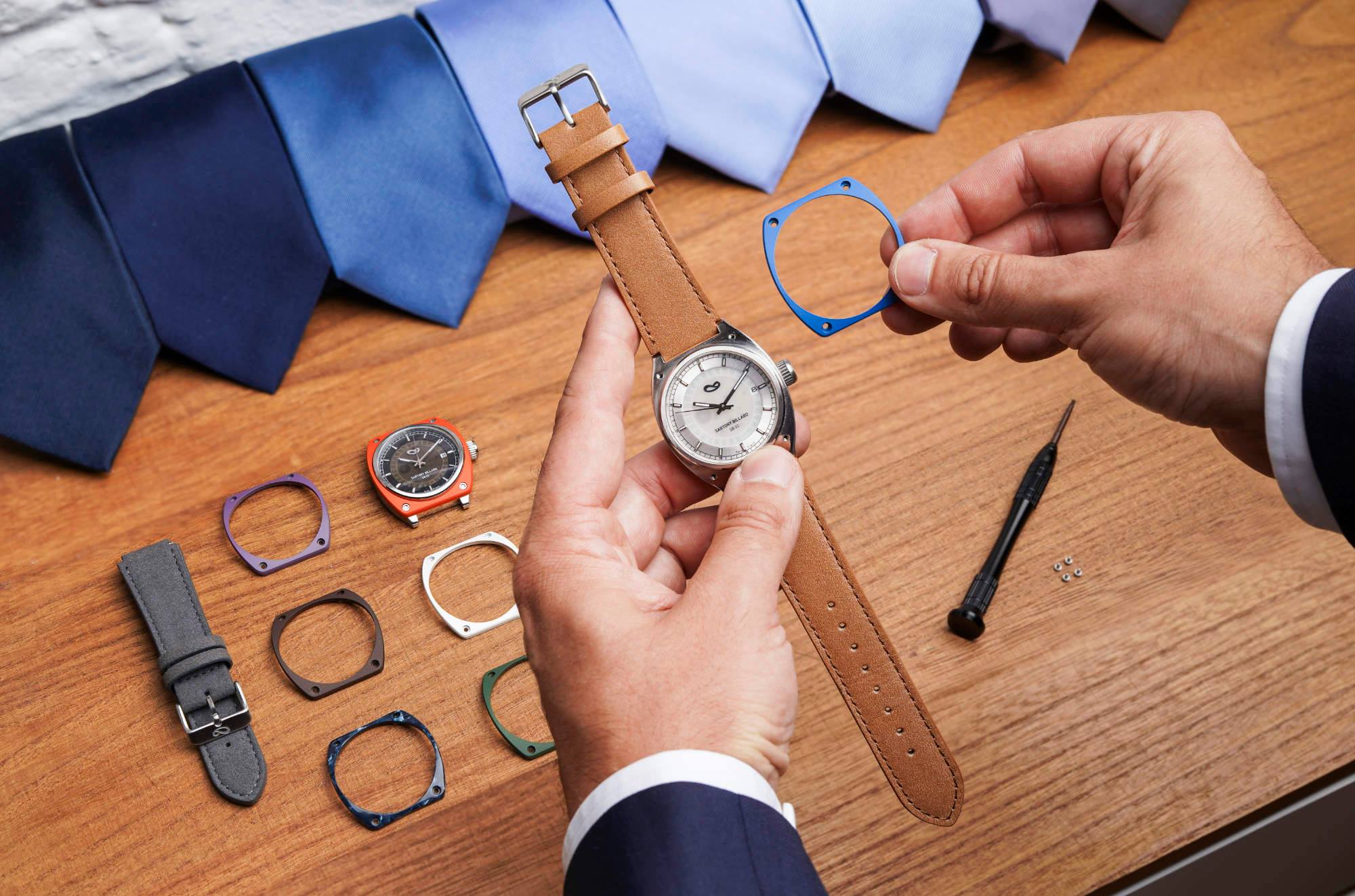 Sartory Billard watches come available with a variety of different bezel materials to choose from, including acetate, ceramic, steel or carbon with finishes including polished, matte, engraved and DLC treated options. Each one is available in vivid, eye catching colors such as red, orange, yellow and blue, as well as more understated hues like silver, brown and black. Choose from a number of quick release straps including NATO and supple leather. No matter what watch combinations are created, they all run on Miyota 8215 automatic movements that are precise and reliable.
Take home your own Sartory Billard watch on their website or right here on WatchBandit. We offer these timepieces at a price between 650 and 700 euro with free shipping available to any corner of the globe with each Sartory Billard watch purchase.