Svenn Wood Watches is a fairly new company that was founded in 2017 by a group of friends with a few things in common: an eye for fashion and a love of travel—they started the company in order to create and sell timeless wooden watches in the styles they love taken from environmentally friendly sources to ensure not only the quality of the wood watches but also the sustainability, thanks to the recyclable nature of each one. With their careful attention to detail both in appearance and functionality, Svenn Wood Watches are perfect for any watch enthusiast who wants to add something truly unique and luxurious to their expansive watch collection.
Svenn Wood Design
The design of these wooden watches spans a spectrum of styles, allowing you to choose one that really shows off your sense of style. Each watch is characterized by its wooden case with wood sourced naturally from East Africa and then refined to show off the smaller details of the grain. Without any fractures or burs in the wood, it is smooth to the touch and quite sleek. You'll be able to see all of the wavy and straight lines of the wood grain to really make it stand out and remind you that you're wearing a totally natural timepiece.
Resting in the six o'clock position is a subdial that will show off the second hand functioning independently from the rest of the dial, going the extra mile to add visual intrigue to the timepieces. Making the watch even more unique is the ability you have to customize it with engraving, making it the perfect gift for any watch collector.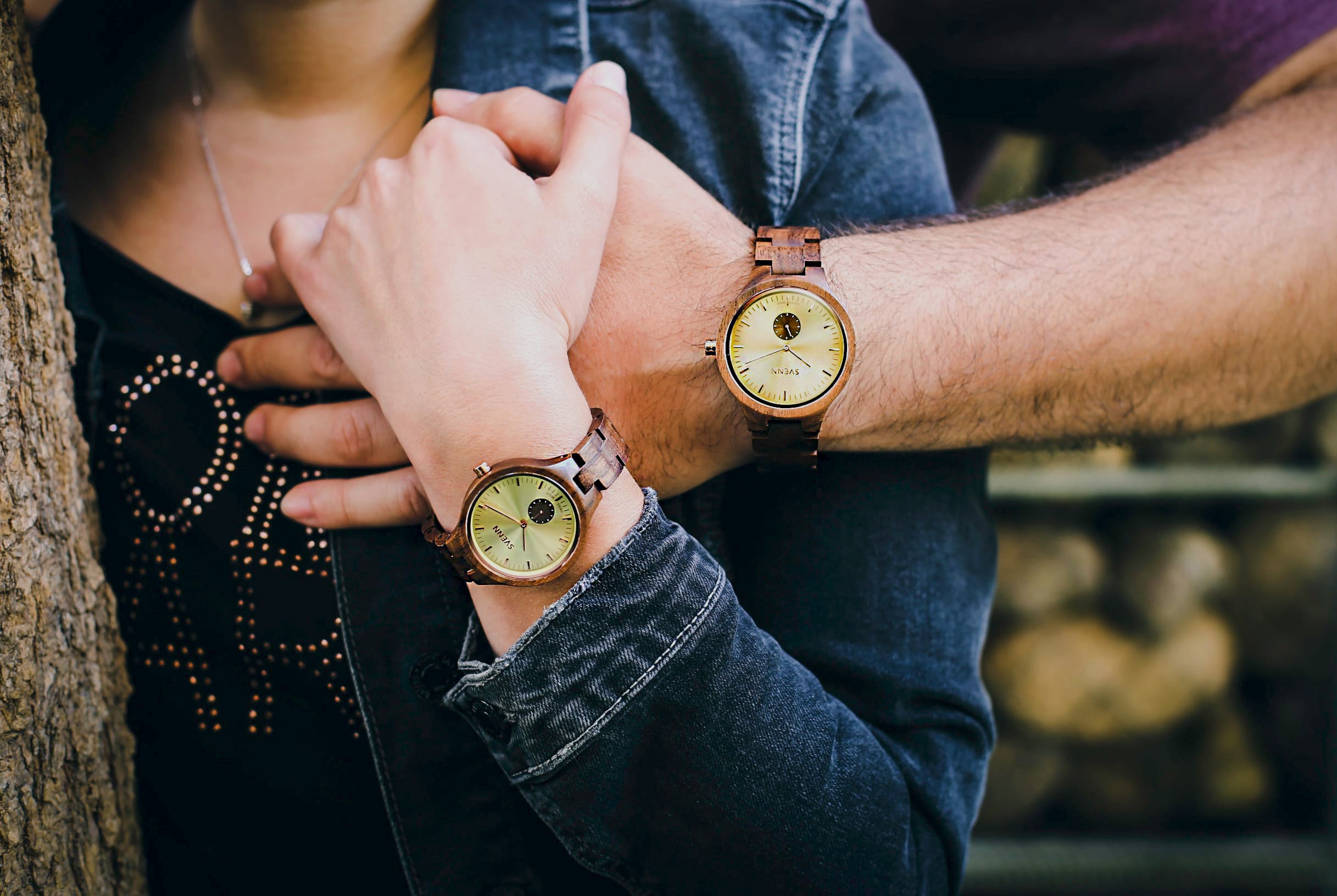 Svenn Wood Size and Shape
The watches are made to be the perfect size for easy visibility and telling the time without weighing down your wrist and feeling bulky. The design features a 41-millimeter diameter case and is presented on a band measuring 20 millimeters, making it ideal for sitting comfortably and stylishly on the wrist.

Svenn Wood Functionality
Because of its Swiss influences, which are known to produce some of the best watches in the industry, these wooden watches are truly exceptional not just in appearance but in their durability and the way they operate. With the SWISS made Ronda Quartz movement, the movement in a Svenn Night Wooden Watches is flawless. It tells time without a hitch, causing the hands to move fluidly and sleekly around the dials in a beautiful dance. The dials themselves are protected with sapphire glass, a material that is strong enough to protect it against nicks and scratches as standard glass provides. The dial and the glass both are set inside of one of the quality wooden cases that the timepieces come available in and rest on the wrist using wooden bracelets.