Taking cues from their original collection, Vescari Watches has created The Chestor, a brand new timepiece with gorgeous new attributes that don't stray far from classic Vescari styles. The Chestor is unique in the way that it has a sunburst dial available with several different dial, bezel and case combinations for you to choose from to make it truly your own.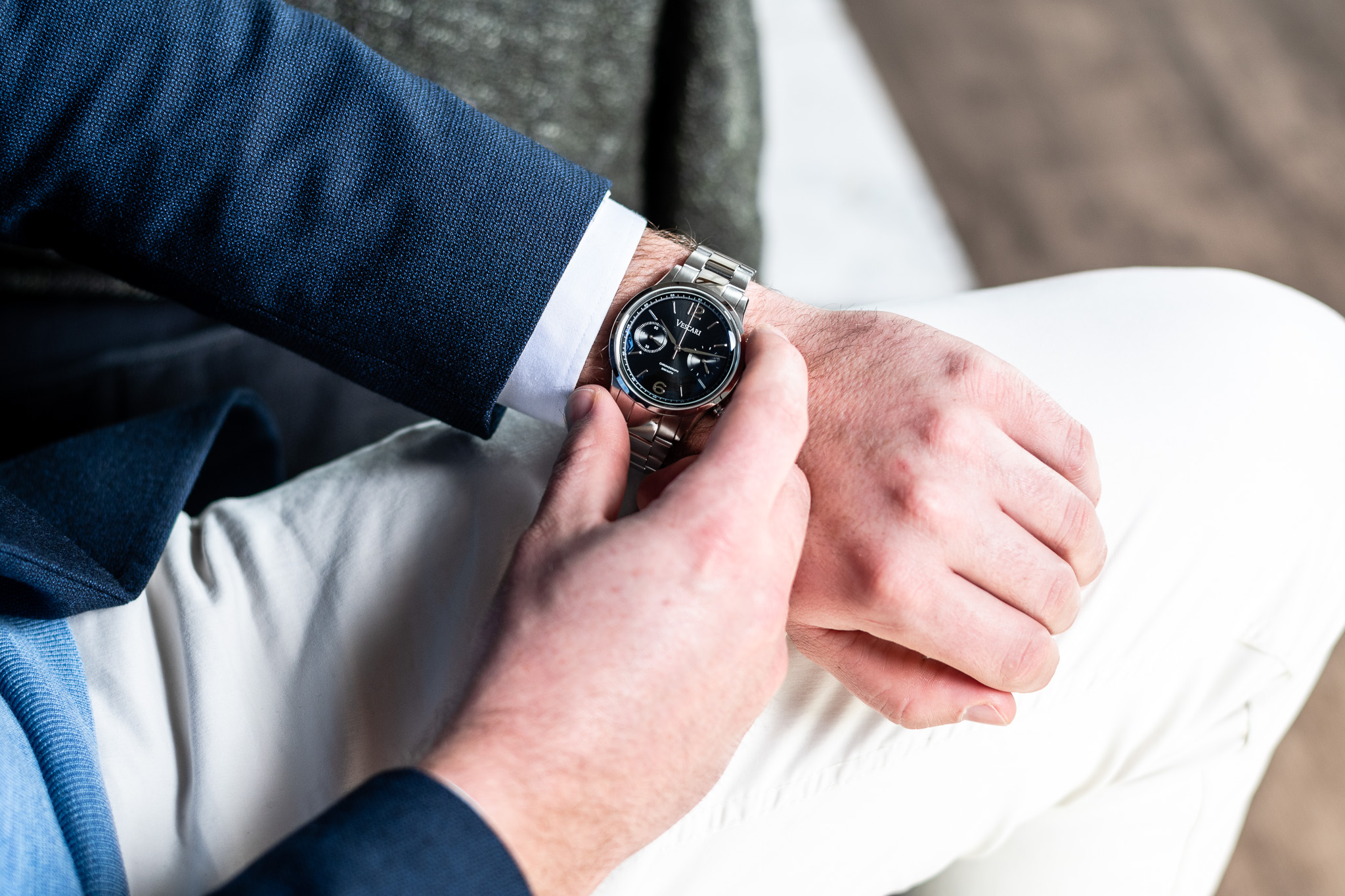 The Chestor features three different sunburst dial colors: silver, black or blue. Each of these timepieces has been crafted out of the strongest 316L stainless steel and is available in your choice of finishes such as rose gold, black, silver and more. Each case measures a size of 40 millimeters in width with a robust thickness of 13.6 millimeters. Protecting the dial is a domed mineral crystal glass that is resistant to damages and scratches while the anti-reflective coating makes it easy to see the time in any light setting. Completing The Chestor is a gorgeous leather or canvas style strap that has quick-release pins for easy changing or a stainless steel bracelet if that is more your speed.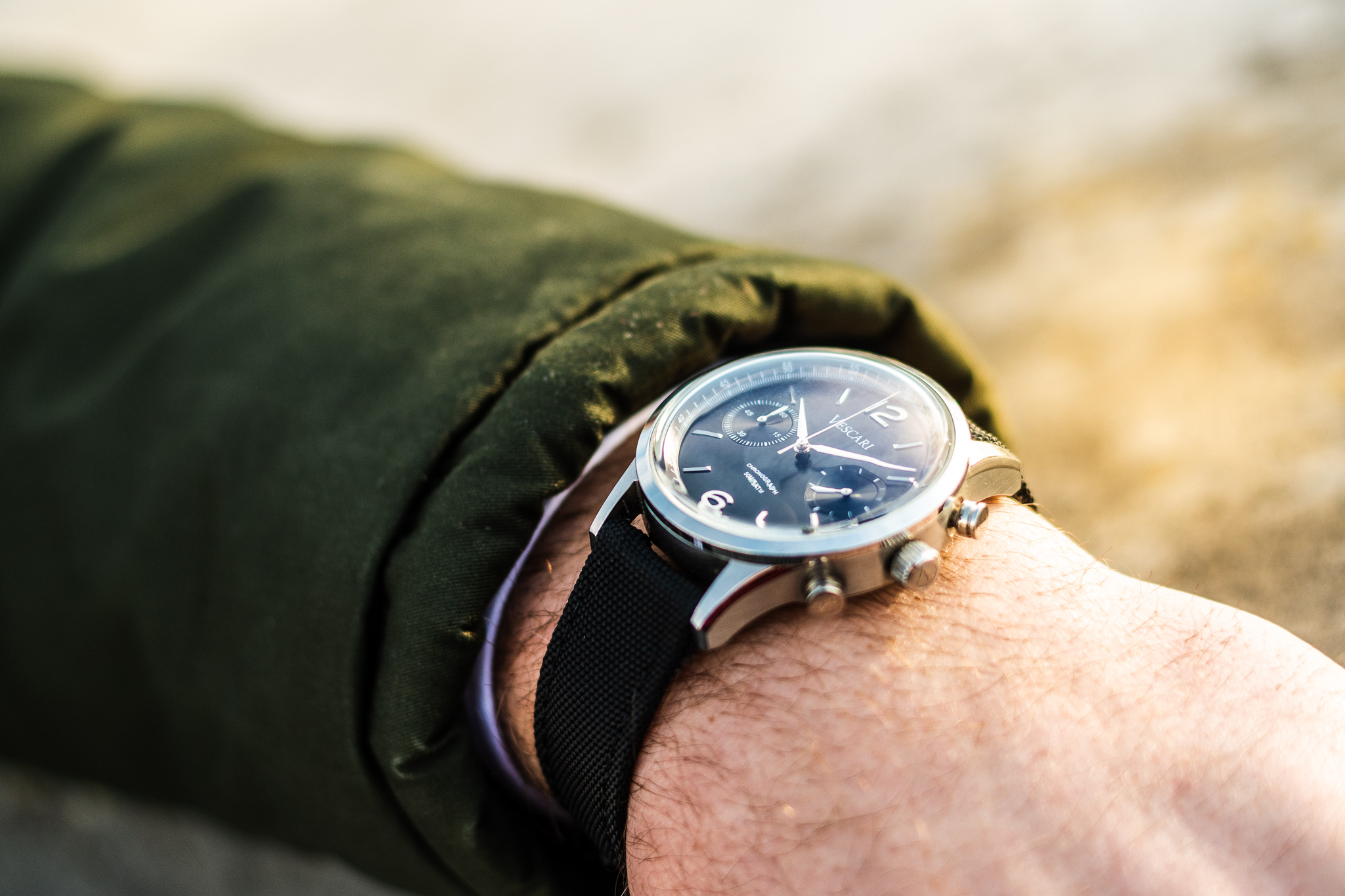 Bring home your very own The Chestor timepiece by making a pledge through the crowdsourcing website, Kickstarter. On this site, you can make a pledge toward the campaign at prices as low as 119 euro, affording you access to these beautiful timepieces at an early bird price. Add on another 15 euro to your pledge to bring home an extra strap or stainless steel band.
Get you Chestor Timepiece from Vescari Watches Today